RCGS Ambassador: Mario Rigby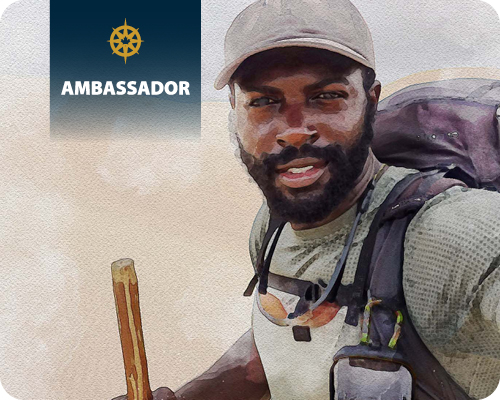 Mario Rigby was born in Turks & Caicos Islands and spent his childhood in Germany, before moving to Toronto, Canada at the age of 16. He has always had a tremendous drive to push the limits in athletics, exploration and anything else he puts his mind to — starting with a love for track and field in his early days, competing for his national team. While Mario's entrepreneurial spirit and athleticism led him to open a business in the fitness industry upon his arrival in Toronto, he desired a grander challenge that led him to transition out of his career to pursue an explorative adventure that would allow him to better connect with the world around him. Thus, the Crossing Africa expedition was born.
In 2018, Mario completed his crossing Africa journey, a two-year trek walking and kayaking from Cape Town, South Africa to Cairo, Egypt. This expedition allowed him to connect with communities and share their message and stories with the world with a mission of bridging the gap between humanity. His goal was to inspire people locally and globally to get out, be brave and see the world.