RCGS Ambassador: Javier Frutos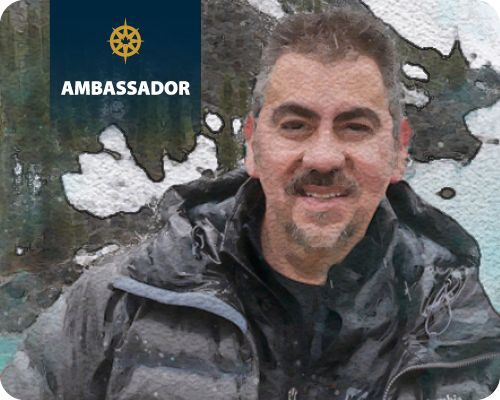 Javier Frutos is the creative and brand director of the RCGS and Canadian Geographic. In that capacity, he regularly works with both professional and amateur photographers, including members of the Can Geo Photo Club, to evaluate their images and help them improve their skills. He is also an award-winning photographer whose assignments have seen him travel extensively in Canada, Europe, the U.S., Mexico and numerous other locations around the world.
Javier has been an RCGS travel ambassador since 2017 and he regularly travels on editorial assignments for Canadian Geographic.
"My favourite photographic subjects are unique and remote places," Javier says. "To have the opportunity to go to places that not a lot of other people have the chance to visit is very special. I cherish sharing those places with others through the camera lens. When you travel to a new place, you have to do some research and learn more about that location. Once you know more about the wildlife, habitat or culture it makes the photographic process so much more interesting."
Travel with Javier Frutos