RCGS Ambassador: David McEown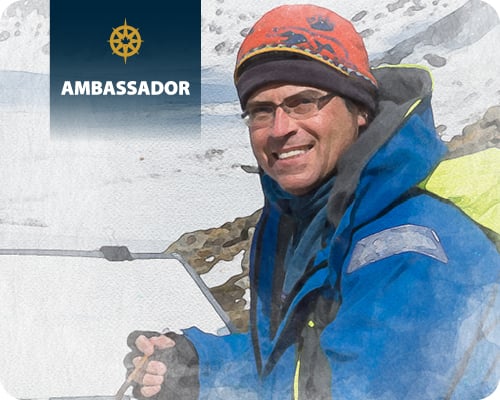 Canadian artist David McEown has used the medium of watercolour for the past 30 years to explore and reflect many of this Earth's wilderness areas. His paintings from Antarctica to the North Pole are represented in collections worldwide.
David is a graduate of the Ontario College of Art and Design, and is an elected member of the Canadian Society of Painters in Water Colour. The Society awarded him its prestigious A. J.  Casson Medal in 2005, and again in 2018.
David is a Fellow of the Royal Canadian Geographical Society as well, and is a member of the Explorers Club, a world renowned multidisciplinary professional society based in New York.
A sought-after teacher, David has hosted multimedia presentations conducted workshops for various art societies and museums around the world, with a mind to share his reverence for nature and passion for the creative art of painting.