RCGS Ambassador: Carol Patterson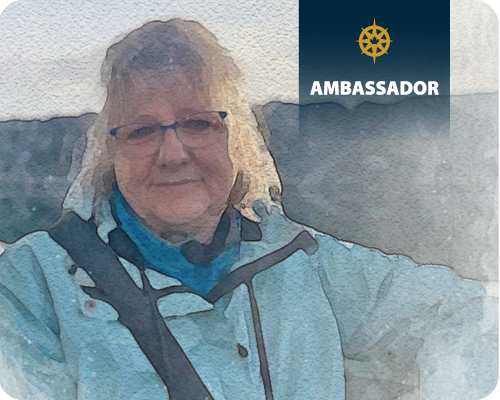 Carol Patterson is a travel writer and photographer whose work has appeared in National Geographic, Canadian Geographic, the Daily Beast, USA Today, and the Calgary Herald, among others. A former tourism product development consultant, Carol has spoken at conferences and workshops in North America, Bhutan, Borneo, Botswana, China, Iceland, Norway, Scotland and the Faroe Islands, and written nine books, including The Business of Ecotourism.  
Carol was an Adjunct Assistant Professor at the University of Calgary in the geography department, teaching classes in adventure travel and sustainability. She was named a Global Calgary Woman of Vision in 2008. She has also won several awards for her writing and photography from the Travel Media Association of Canada. 
Carol has long ties with the Wilder Institute/Calgary Zoo. She used her private pilot's license in 1985 to create the Calgary Zoo's Flying Zoo program, her first step in leaving behind a job as a professional accountant to become an everyday explorer. She is a past Chairman of the Board of Trustees and was also a board member for Watchable Wildlife Inc., a U.S. non-profit established in the 1990s to promote wildlife viewing tourism in North America.
Travel with Carol Patterson