RCGS Ambassador: Carman Joynt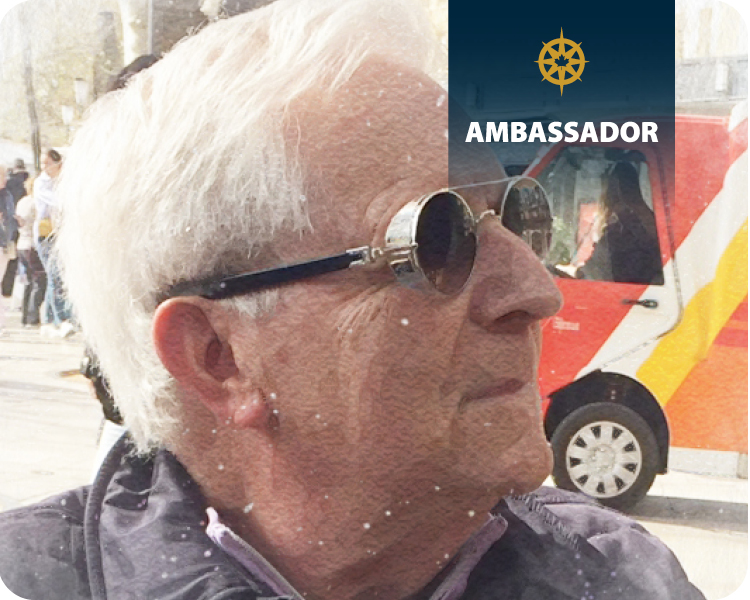 Carman Joynt, FCPA, is a retired partner of Deloitte and Royal Canadian Geographical Society Fellow. His vocation as an accountant soon fed his avocation as a world traveler, through his wide spread client base. Trips to Saudi Arabia, Thailand and Africa led to travel on every continent. Closer to home Carman has also had the honor to experience every Canadian province and territory, appreciating Canada's dynamic geographical diversity. Travelling through the Northwest Passage, rafting down the Nahanni River and hiking through Haida Gwaii are just some highlights of his Canadian exploration.
Carman's ongoing interest in geography led him towards involvement with the RCGS. Presently he sits on the Finance committee of the Society, is a Fellow of the Society and recipient of the RCGS Camsell Medal; awarded for service to the Society. Most recently Carman received the Queen's Diamond Jubilee medal for Volunteerism. 
Carman continues to be an active supporter of aspiring businesses, whilst keeping involved in ongoing personal businesses. His board involvement includes positions on several commercial and charitable boards. Carman is a Past Chair of the Board of the Royal Canadian Mint.