RCGS Ambassador: Alexandra Pope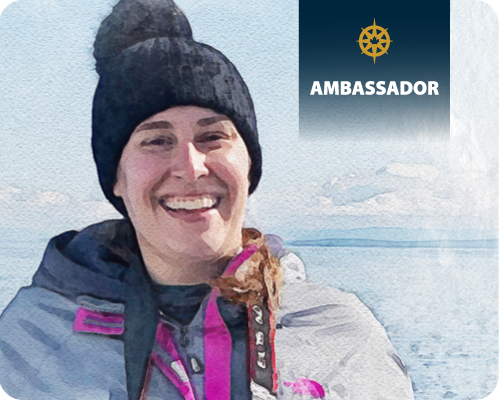 Alexandra Pope is the editor-in-chief of Canadian Geographic. She holds a Bachelor of Philosophy in Interdisciplinary Leadership Studies from the University of New Brunswick (Fredericton) and a Master of Arts in Journalism from Western University. Her reporting career has spanned two countries, three provinces and a wide range of subjects and beats, from human rights issues in the Dominican Republic and Haiti to county council briefs in rural Alberta to the stories of refugees building new lives in New Brunswick. In 2011, a lifelong interest in meteorology led her to The Weather Network, where she produced content for television broadcasts and online and served as social media lead. She has been with Canadian Geographic since 2015. 
Alexandra is an enthusiastic promoter of travel within Canada and will happily tell you what those clouds mean. She currently lives in Ottawa with her husband and toddler son. 
Travel with Alexandra Pope