Vancouver Island's Wild Side (Northwest) with Canadian Geographic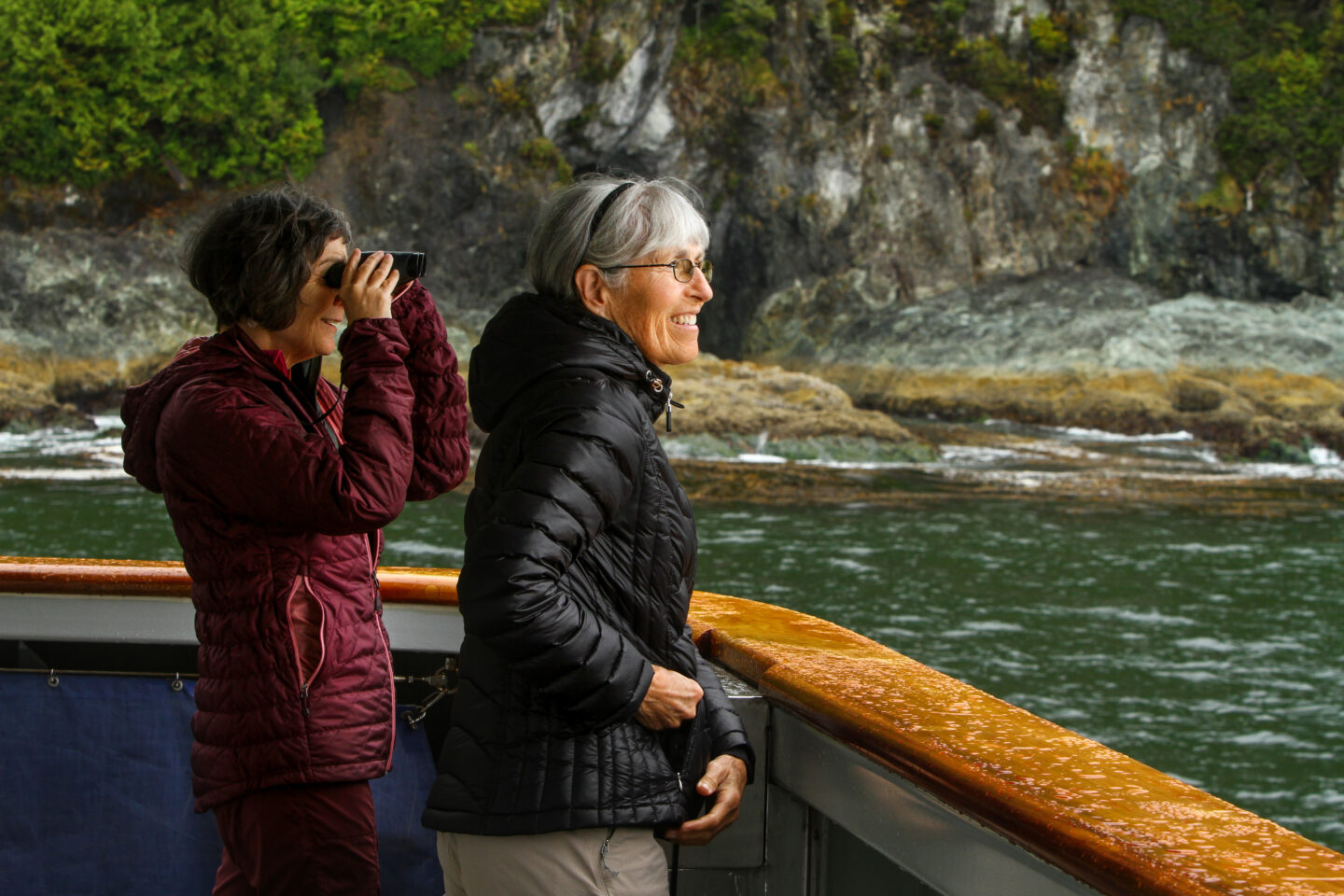 Departing July 16, 2023
Explore Vancouver Island's rugged and beautiful north coast. Go beyond our classic Wild Side itinerary and dive deeper into learning about weather systems and local culture. Highlights of this voyage include the Brooks Peninsula (a glacial refugium), Solander Island (home to puffins), Kyuquot Sound (including sea otters and the village of Kyuquot), lush inlets and sandy beaches, as well as a cruise around the northernmost tip (Cape Sutil) and on the protected eastern coast. Wildlife commonly spotted on this voyage includes otters, black bears, whales, sea lions, and seabirds. 
This trip is for those who love to adventure beyond the norm. It explores a mostly un-roaded area. You'll walk in the rainforest, beachcomb on the sand, boat into wild creeks that empty into the sea, and cruise around the Brooks Peninsula, which juts out almost to the offshore continental shelf. Seven miles off Brooks, the coastal world changes to the oceanic one, and on a fair day we might cruise to the shelf, where the ocean turns from green to blue, and wildlife goes to feed in the upwelling (albatross, puffins, fulmars, dolphins).
This trip takes place in the traditional territories of Kwakwaka'wakw and Nuu-chah-nulth peoples. We'll explore Indigenous culture and history with our friends from the village of Kyuquot, just a little bit north of Yuquot, or Friendly Cove, where in 1778 Captain Cook became the first European to step onto what is now British Columbia.