Essential Peru with Jill Heinerth

Departing November 3, 2023
Unveil the mysteries of the bygone Incan empire on this odyssey through the jungle wilds, lakes, colonial cities, floating villages and lost mountaintop city of Machu Picchu. This special departure of the incredibly popular Essential Peru adventure is led by writer, photographer, and filmmaker Jill Heinerth.
A spectacular journey through Peru's varied landscape encompassing coastal desert, snow-capped Andean peaks, the high altiplano, and lush cloud forest. The most famous sites are all visited including the mysterious Nazca Lines, awe-inspiring Machu Picchu in its incredible mountaintop setting, Lake Titicaca, where the night is spent in an island homestay, and the remarkable 3000m deep Colca Canyon. On the way, we encounter traditional culture, condors, llamas, and a warm welcome from the Peruvian people.
Meet your RCGS Travel Ambassador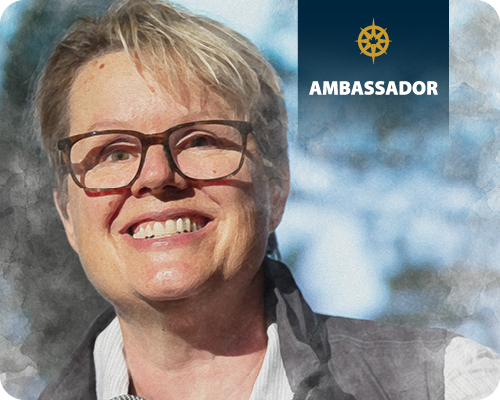 Jill Heinerth
Jill Heinerth is an underwater explorer, writer, photographer, speaker, and filmmaker. A pioneer of technical rebreather diving, she has led expeditions into icebergs in Antarctica, volcanic lava tubes, and submerged caves worldwide. Jill is the first Explorer-in-Residence of the Royal Canadian Geographical Society. Her memoir, Into the Planet, has been lauded by the Wall Street Journal, Oprah Magazine, and the New York Times. Her children's book The Aquanaut is a Blue Ribbon Selection for Dolly Parton's Imagination Library. Jill is a Fellow of the International Scuba Diving Hall of Fame, Underwater Academy of Arts and Sciences, Women Divers Hall of Fame and the Explorers Club, which awarded her with the William Beebe Award for ocean exploration.