Challenge 4: Heating and Cooling
Even though the carbon intensity of electricity production varies by source, the electrification of everything is key to replacing fossil fuels and reducing carbon emissions. Families were challenged to examine their heating and cooling systems to increase efficiency and reduce their reliance on natural gas.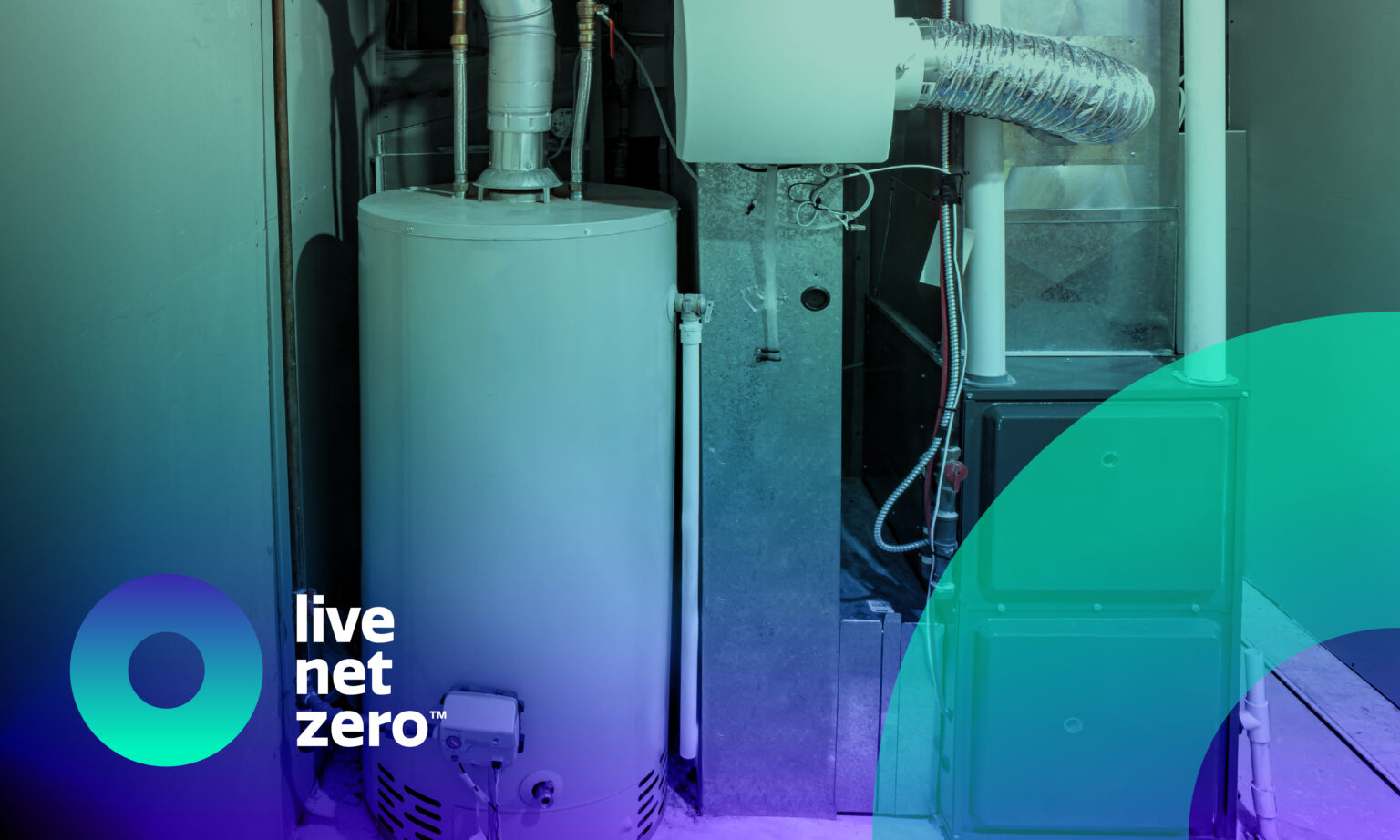 Climate controls for your home help fight climate change
Heating, Ventilation, and Air Conditioning are collectively known as HVAC and help keep your home warm in the winter, cool in the summer, and the air in your home fresh. In Canada, heating our homes accounts for 16% of the carbon emissions in our country. Replacing fossil fuel heating systems with electric options will significantly decrease in your household emissions, and improving the energy efficiency of your home heating and cooling can make your home smarter in the process.
Get the facts
Does your thermostat control the weather?
Lowering your temperature settings and resulting emissions helps mitigate climate change and its affect on weather.
Electrify everything and reduce household fossil fuel emissions
A home uses energy to heat, cool, light and power your daily life. There are different "fuels" or energy types that can power your home. For example, we commonly use electricity, natural gas, furnace oil, and propane to heat our homes. All of these energy types have different carbon footprints, and some are much more environmentally friendly than others. Additional energy sources, such as solar, wind, or geothermal, have little or no carbon footprint at all.
While improving the environment can feel like an invisible action, the more tangible benefits of upgrading your home's energy efficiency include improving your home's comfort level in cold winters and hot summers, saving money on energy, and ultimately increasing your home's resale value.
The household challenge
In the Heating and Cooling challenge, Live Net Zero families started by performing an audit of their heating systems – both home heating and hot water – and air conditioning if they have it. 
They considered factors such as: The age and efficiency ion their furnace. Whether it produces heat using electricity, natural gas, propane, or heating oil. Whether a heat pump is a good option in their climate zone. Explored the different space cooling solutions available and weighing their efficiency and related carbon footprint. And if there are simple things they could do to heat or cool their house more efficiently?
If they have a natural gas hot water heater, does it have a constantly burning pilot light or use electric ignition? Should they replace it with an electric, heat pump, or tankless heater? Is solar hot water heating a viable option to help decarbonize their home? Beyond the appliance, they also evaluated their family's hot water habits and find ways to limit their litres. 
During the course of this challenge, families used the Lightspark Concierge, designed to help them understand how their home is using energy and provide them with a system to make smart decisions to improve their home's energy efficiency, which in turn, reduces their carbon emissions.
See how they did…

Heating and cooling tips for your household
Home heating accounts for over 63% of the energy used in the average Canadian home and space cooling is 1.6% of household energy use.
Heating and cooling systems
Forced-air heating: High-efficiency gas furnaces are quiet, reliable, and effective at maintaining a comfortable home – and they can reduce your energy bill by up to 45%!
Multi-purpose heat: A hydronic heating system circulating water heated by a boiler can provide space heating, hot water, and have other potential applications such as heating a pool and de-icing a driveway.
Hot AND Cold: Heat pumps are very efficient at both heating and cooling for year-round comfort, and can greatly reduce your energy costs and related carbon emissions.
Go electric: Depending on the price of electricity where you live switching from natural gas to electricity will likely increase your monthly bills, but it is an effective way to cut your heating emissions, especially if electricity in your region is produced using hydro or other renewables.
Cool it on the A/C: Reduce your air conditioning footprint by only taking the edge off the heat, using the recommended temperature of 25-27º C for cooling your home.
Your hot water system is the second largest consumer of energy in most homes after heating, at an average of 17% of a household's total energy.
Hot Water
Toss the tank: Tankless or instantaneous hot water systems use 50% less energy than most conventional tank systems.
Electrify your hot water: Switching from a natural gas hot water heater to electric can reduce your household emissions – even if your electricity is produced by a natural gas fired power plant, but substantially more if your power is from hydro, wind, or solar.
Bigger isn't always better: Consult a professional to determine the most efficiently sized tank for your household's hot water demands to limit related carbon emissions.
Plug the energy drain: Install a drain water recovery unit to transfer heat from hot water going down the drain to preheat the water coming into your house before it enters your hot water tank.
Listen to the judge: Look for the ENERGY STAR® symbol to be sure your heating, cooling, and hot water systems have met their strict efficiency standards.
Do your research: Use the EnerGuide labelling to compare energy consumption between comparable models.
Aren't ready to replace your heating and cooling systems or hot water tank? There are low and no cost solutions to lower your energy bills and reduce your carbon footprint
Quick hits
Lower your thermostat levels during the winter and raise the set point during the summer. Getting your home to that last degree of warming or cooling is the most expensive.
Install a smart thermostat system that allows you to control your heating and cooling by room.
Insulate your hot water pipes as they leave your hot water tank. Insulating the first few feet (even with an old pool noodle!) can save you $10 a month and reduce water-heating emissions.
Did you know?
Fans in newer, higher efficiency furnaces are designed to run 24/7 which helps maintain a more even temperature throughout your home and maximizes the efficiency of your furnace.
In Canada, water heating accounts for 21% of residential greenhouse gas emissions.
To receive the full benefit from a new furnace or heat pump, you need to have a well-sealed building envelope.
Get yourself to zero
To help your own household get closer to a zero-carbon lifestyle, see how our five families navigated unique journeys to net zero and learn from their shared their personal tips and tricks.