RCGS Ambassador: Patricia Sims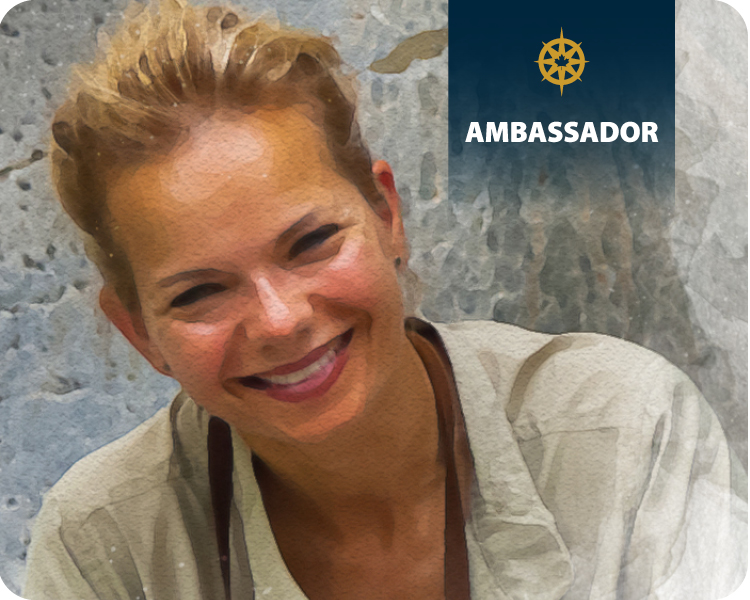 From swimming with wild dolphins and whales to getting up close and personal with elephants in Thailand, award-winning Canadian filmmaker and RCGS Fellow Patricia Sims has always kept a passionate eye on conservation. Patricia has directed documentaries around the world from the Arctic to the tropics, focusing on stories that merge art, science, and the relationships between humans and animals. Her documentaries have been seen on CBC, Documentary Channel, CityTV, BellMedia, TELUS, YLE, ARTE, Discovery Channel, TVAsahi, NHK, NHK BS2, TBS, and shown at the United Nations University.
Patricia founded World Elephant Day August 12, 2012, a global awareness campaign that brings attention to the critical threats facing elephants. She did this while living in Thailand, where she produced and directed two award-winning documentaries about the plight of the endangered Asian elephant: 30-minute documentary Return to the Forest and feature-length documentary When Elephants Were Young, both narrated by William Shatner.
Patricia's love for large-brained megafauna began over 25 years ago during earlier documentary projects that focused on the communication research and conservation of dolphins and whales around the world. Her travels have taken her to numerous diverse locations ranging from Japan, China, the Philippines, Hawaii, Central and South America, the Caribbean, to the Northwest Russian Arctic and Eastern Canadian Arctic, where she worked with Russian scientists and Inuit hunters on the environmental threats impacting beluga whale populations.  
As a Fellow of the Royal Canadian Geographical Society, Patricia looks forward to sharing her experiences through volunteering as an RCGS Travel Ambassador.
Travel with Patricia Sims