RCGS Ambassador: Gavin Fitch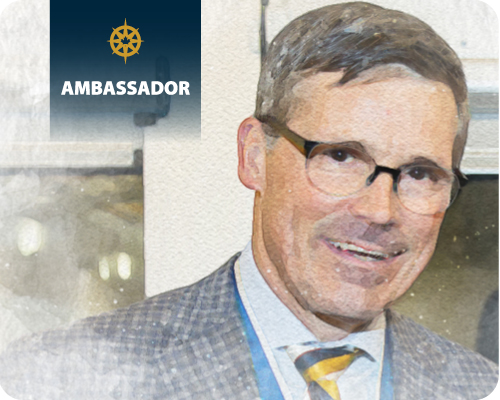 Gavin Fitch is a lawyer in Calgary who practices in the areas of environmental and energy regulatory law. He has represented clients in some of the highest profile environmental hearings in Alberta history, including most recently the proposed Grassy Mountain coal mine project, which was turned down by a joint review panel of the federal government and the Alberta Energy Regulator in June 2021. He also has expertise in the field of Indigenous law and has been a Chief Negotiator for Canada at a number of modern treaty negotiation tables in B.C. and Yukon for over 10 years. Fitch has been widely recognized for his achievements within his field by organizations such as Lexpert, Chambers Canada, Who's Who Legal – Canada and Best Lawyers in Canada. In 2015 Fitch was awarded his Q.C. (Queen's Counsel).
When not practising law, Fitch is an avid backpacker and outdoorsman. He has backpacked thousands of kilometres in the Canadian Rockies, including extended trips in the remote Front Ranges of Banff National Park. In 2009 he was nominated a Fellow of the Royal Canadian Geographical Society. He joined the Society's Board of Governors in 2011 and became President in 2016. He is presently completing his second term in that position.