RCGS Ambassador: Drew Feustel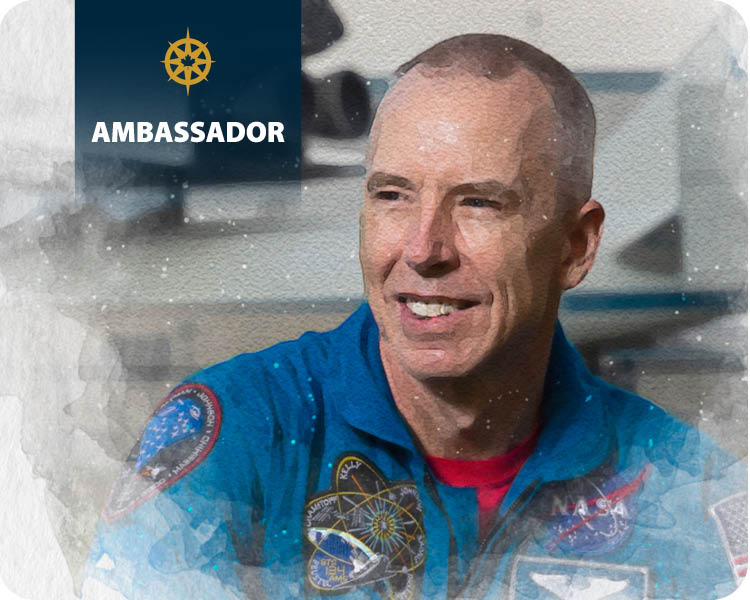 Drew Feustel is a Professional Astronaut who served for 23 years with NASA.  He has flown to space three times, including two flights on the Space Shuttle and one flight on the Russian Soyuz rocket.  Drew was Commander of the International Space Station (ISS) during his 197 day mission to the ISS in 2018, and was promoted to Deputy Chief of the NASA Astronaut Office in 2020, and acting Chief Astronaut in November 2022. Drew has conducted 9 spacewalks in the vacuum of space and is third among all U.S. space walkers for aggregate EVA time. At NASA, Drew was instrumental in the selection of the Artemis II crew and the development of several Astronaut candidates. He also has extensive experience supporting private astronaut missions to ISS, development of surface exploration suits and systems, and managing risk within the human space program.
Prior to joining NASA in 2000, Drew worked for the Exxon Mobil Exploration Company, Houston, Texas, as an Exploration Geophysicist, designing and providing operational oversight of land, marine and borehole seismic programs worldwide. During his Ph.D. studies at Queen's University from 1991-1995, Drew worked as a Geophysicist for the Engineering Seismology Group, Kingston, Ontario, Canada, installing and operating microseismic monitoring systems in underground mines throughout Eastern Canada and the United States. He attended Purdue University, Indiana, for his B.Sc. and M.Sc. in Geology and Geophysics.  Prior to university, Drew attended community college in Michigan and worked as a Certified Mechanic restoring antique Jaguars at an automotive restoration facility.
Drew is a dual US/Canadian with interests in science, technology, music, motorsports, automotive restoration, and water and snow skiing.
"If more people could see Earth from space we would all treat each other, and our planet with greater respect." A.J. (Drew) Feustel