RCGS Ambassador: David Gray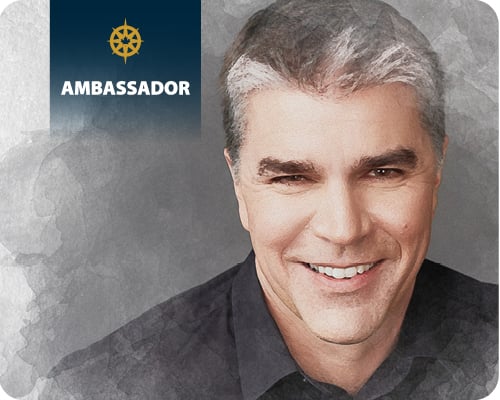 With three decades of experience as a journalist, CBC Radio host David Gray has filed stories from around the world, focusing on Europe and North America. Based in Calgary, David is an avid adventurer, diver, skier, and cyclist. 
David, a Fellow of the RCGS, has travelled by sea with the RCGS in the Eastern Arctic and Atlantic Canada (including a particularly memorable excursion to Sable Island). He also hosted a conversation with a prestigious panel of Indigenous leaders at the 2018 Fellows Dinner at the National Arts Centre in Ottawa, and a more informal gathering of Western-based Fellows at McDougall Centre in Calgary.
Whether it's skiing from the heights of the Chic-Choc Mountains down to the shores of Gaspe, kayaking Johnstone Strait with the orcas of Robson Bight, or hiking the ridges of the Bugaboos above the glaciers of the Purcells, David has a deep passion for Canada's wild spaces. He is an amateur ornithologist and former park naturalist, with a growing passion for photography.
His documentary work has won several national and international awards and he is a frequent guest host on well known CBC radio programs such as As it Happens, Sunday Edition and Cross Country Checkup, and his daily morning program The Calgary Eyeopener is currently among the top-rated local radio shows in the country. 
In his spare time, he performs with Calgary band Sweet Potato. David and his wife Kim have two children.