Discover Klahoose: Transformational Immersion
Departing May 19, 2024
Immerse yourself in the heart of Desolation Sound, located in the northern Salish Sea in beautiful British Columbia, Canada. The Canadian Geographic Adventures Discover Klahoose package offers 4 nights accommodation in lodge rooms or cabins, all with private facilities and spectacular ocean views. The enrichment program will feature our RCGS Travel Ambassador sharing their specific expertise as well as Klahoose's own local Cultural Interpreter who will assist in guiding a 4-5 hour boat tour exploring Desolation Sound and Toba Inlet. Immerse yourself amongst local culture through Indigenous storytelling, cedar weaving, kayaking, stand up paddle boarding, ocean swimming, forest walks and ocean foraging. 
Prepare to be transformed as you discover the magic of Klahoose in Desolation Sound. 
Meet your RCGS Ambassador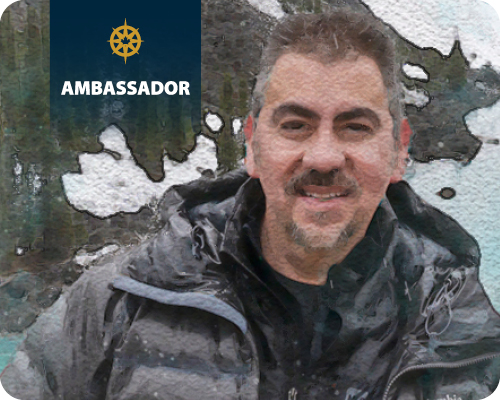 Javier Frutos
Javier Frutos is the creative and brand director of the RCGS and Canadian Geographic. In that capacity, he regularly works with both professional and amateur photographers, including members of the Can Geo Photo Club, to evaluate their images and help them improve their skills. He is also an award-winning photographer whose assignments have seen him travel extensively in Canada, Europe, the U.S., Mexico and numerous other locations around the world.
Javier has been an RCGS travel ambassador since 2017 and he regularly travels on editorial assignments for Canadian Geographic.
"My favourite photographic subjects are unique and remote places," Javier says. "To have the opportunity to go to places that not a lot of other people have the chance to visit is very special. I cherish sharing those places with others through the camera lens. When you travel to a new place, you have to do some research and learn more about that location. Once you know more about the wildlife, habitat or culture it makes the photographic process so much more interesting."