Canadian Badlands and Rocky Mountains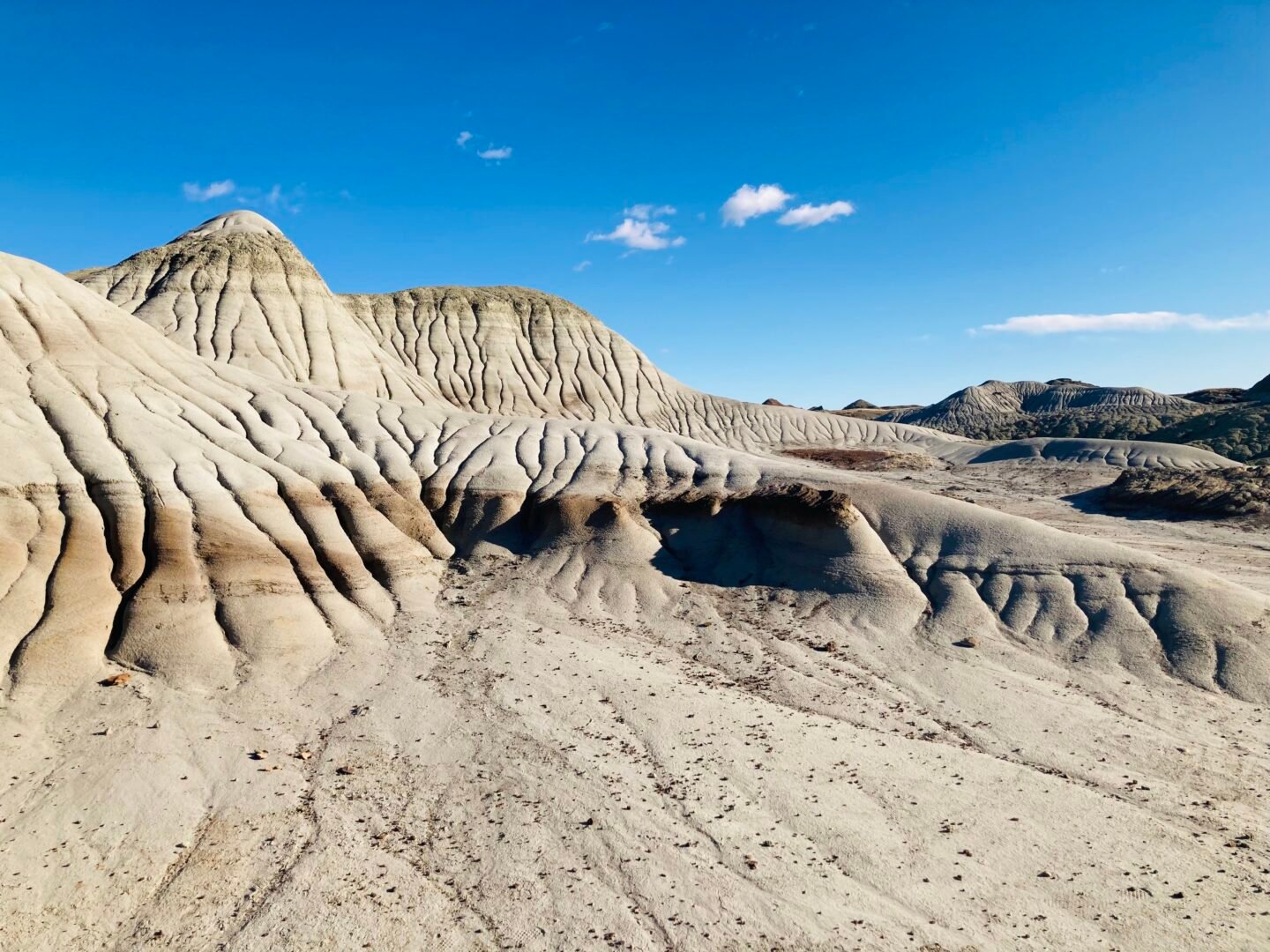 Departing July 15, 2024
9 days, 8 nights
For many, Alberta is all about the Great Plains; for others, the province is all about the Canadian Rockies. This itinerary provides the perfect mix of the scenic rural landscapes of the westernmost province of the prairie, as well as its aquamarine glacial lakes and majestic snow-capped mountains. Home to the third-largest Indigenous population in Canada, your experience in Alberta includes significant historic sites like dinosaur fossil beds and buffalo jumps. As we leave the multi-hued canyons and wind-sculpted hoodoos of the Canadian Badlands, we go along the foothills of the mountains into Waterton Lakes. While the landscapes are spectacular, remember to also keep your eyes open for the abundant wildlife including bighorn sheep, grizzly bears and bison recently reintroduced in Alberta as a conservation project. From here we keep the mountain backdrop for scenic drives to some of the world's best hiking trails in Banff & Yoho National Parks. We take a big dose of fresh air wandering endless forests, admiring the panoramic mountain views, the turquoise colour of the glacier-fed lakes, and rainbows at the waterfalls.
Enjoy some of the best day hikes in the Canadian Rockies
Experience the Canadian Badlands
Learn about ancestral Indigenous hunting tradition of buffalo jumps
Explore Banff and the natural playground that surrounds it
Take in the views at scenic Lake Louise and its surrounding peaks and glaciers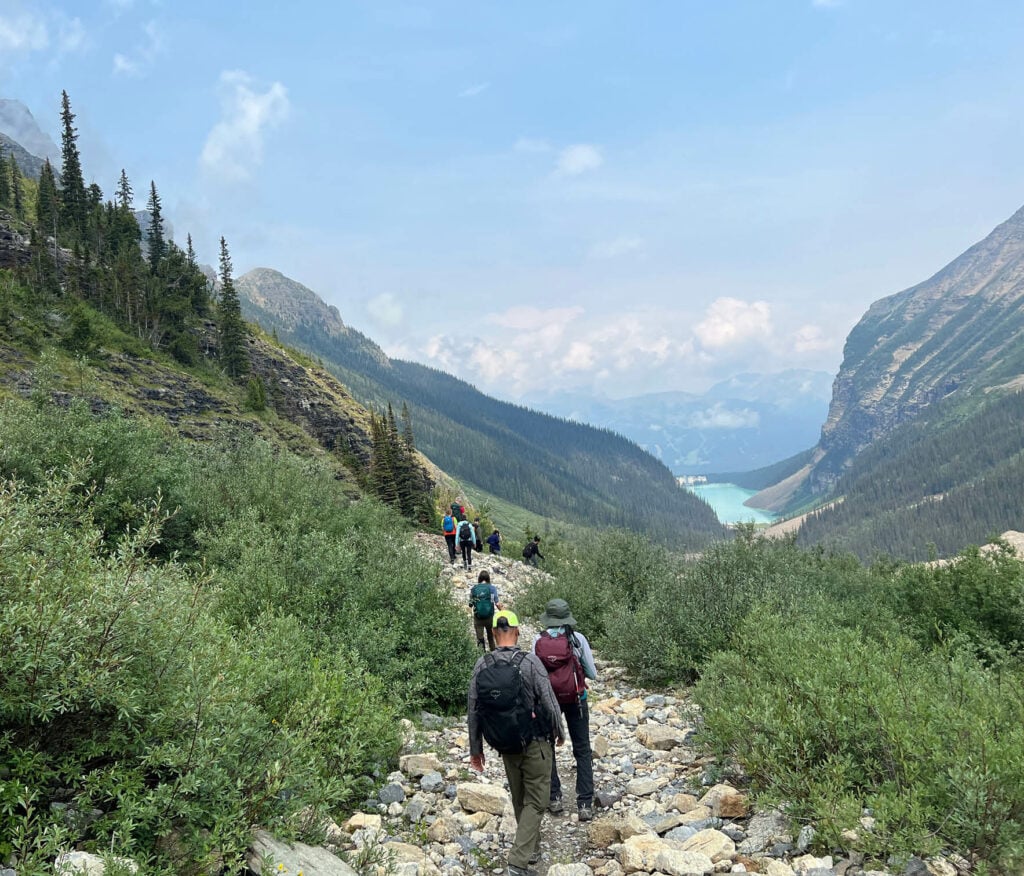 Itinerary
Day 1: Arrive Calgary
Day 2: Canadian Badlands, Dinosaur Provincial Park
Day 3: To Waterton Lakes via Head-Smashed-in-Buffalo Jump
Day 4: Hiking Waterton Lakes NP (approx. 12.8km / 5-6 hrs walk)
Day 5: Scenic drive to Banff NP
Day 6: Hiking in Banff NP (approx. 8km / 3-4 hrs)
Day 7: Hiking in Lake Louise & drive to Yoho NP (approx. 10 km / 4-6 hrs)
Day 8: Hiking in Yoho NP (approx. 9km / 4-5hrs)
Day 9: Yoho NP to Calgary, end of services
Meet your RCGS Travel Ambassador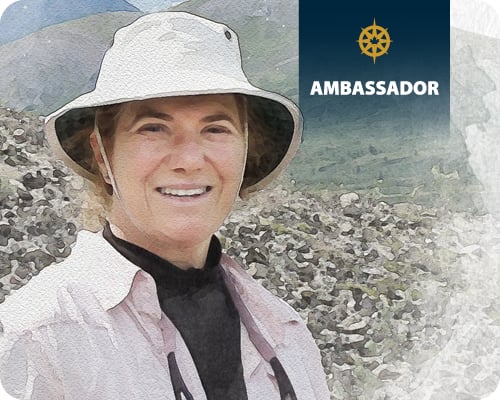 Marlis Butcher is an environmental conservationist, author, and photographer. She is a Fellow of the Royal Canadian Geographical Society and of The Explorers Club. Based in Ontario, Marlis volunteers on the board of directors of the Royal Botanical Gardens, and served on the board of the Bruce Trail Conservancy protecting the Niagara Escarpment, a UNESCO World Biosphere Reserve. She's a canoeist, kayaker, hiker, cyclist, Nordic skier, world traveller, and a "park bagger."
Marlis is obsessed with getting to (aka "bagging") all the national parks of Canada, and learning about her country. In 2019 she became the first visitor to all 47 Canadian parks. To inspire others to get to know the country, Marlis "shares the park experience" in her book Park Bagger – Adventures in the Canadian National Parks, published in 2021.