RCGS Ambassador: Dave Brosha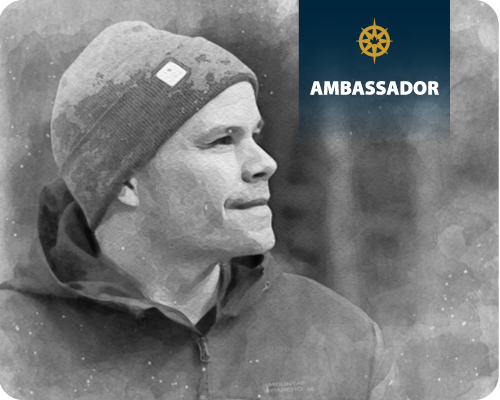 Dave Brosha lives on beautiful Prince Edward Island and is a Fellow of the Royal Canadian Geographical Society. Nikon calls him "one of the most celebrated creative photographers in the world."  He has had exhibitions of his work in the Northwest Territories and elsewhere in Canada, the United States, United Kingdom, Spain and Germany. His images have appeared in Photo Life, Practical Photography, Canadian Geographic, Maclean's, The Independent (UK), The Globe and Mail, The Sunday Telegraph, China News, The Guardian, Tehran Times, Montreal Gazette, Outdoor Photographer and many more. 
Dave has published two books of photography: Northern Light: The Arctic and Subarctic Photography of Dave Brosha and Southern Light: Photography of Antarctica, South Georgia, and the Falkland Islands.