Costa Rica Birding with Canadian Geographic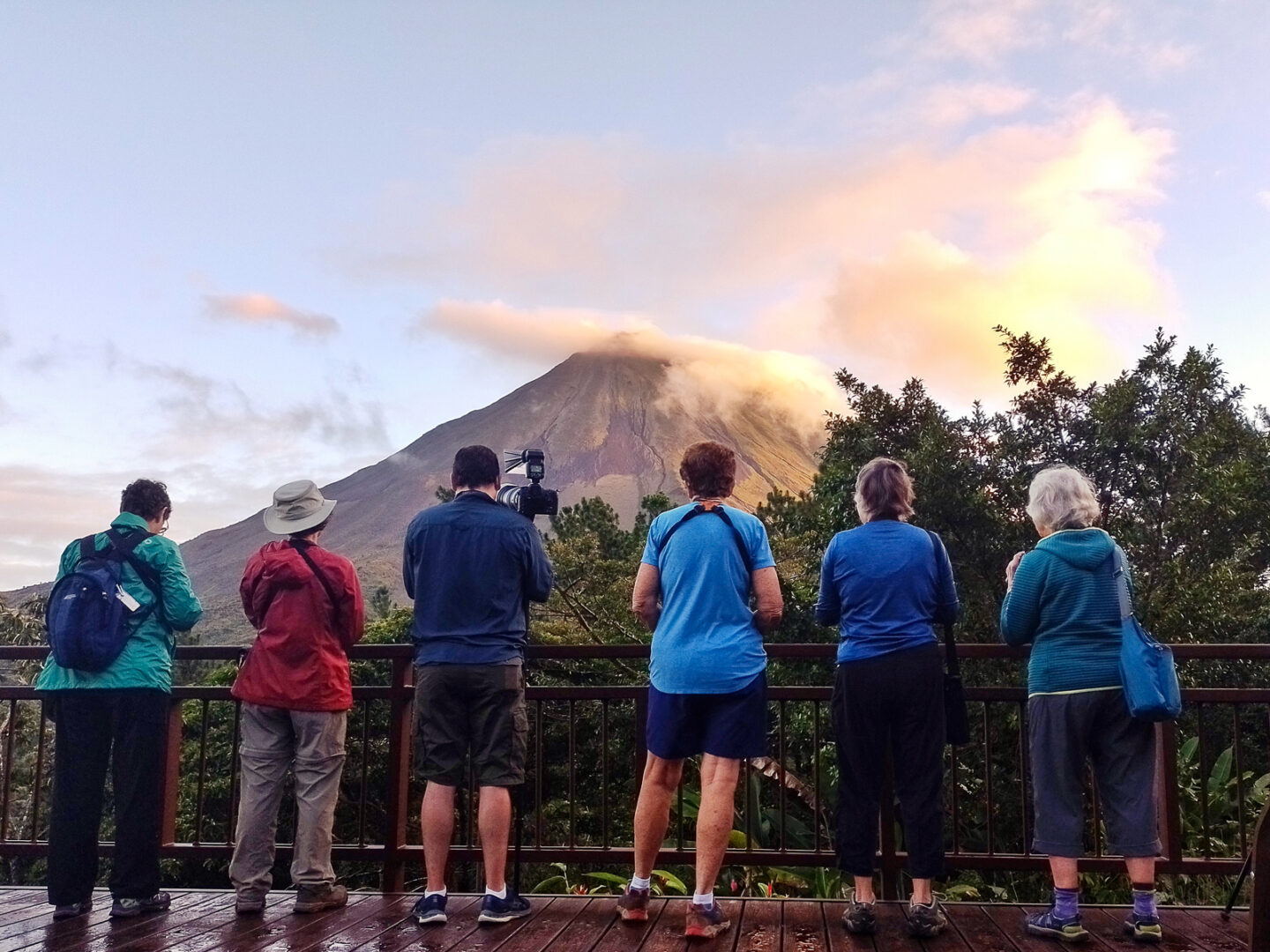 Departing October 14, 2023
A small country that packs a giant biodiversity punch, Costa Rica is considered one of the most — if not the most — diverse country on the planet by land area! Owing to its tropical latitude, varied topography and microclimates, and an enviable amount of protected areas, there is no better place to enjoy a good day's worth of birding for the level of effort involved. And within this magnificent country, there is nowhere more diverse than the Caribbean slope and lowlands.
From the cloud forests of Tapanti Reserve to the sandy shores of Cahuita, up through the canals of Tortuguero, we take in some of the most exciting birdwatching sites this country has to offer. At this time of year, raptor and passerine migration is in full swing and is an underestimated natural phenomenon that can provide hours of entertainment with the restless birds doing all the work! We combine seeing these alongside less familiar tropical resident birds such as macaws, toucans, owls and antbirds to name a few. We will soak in the vistas of the pyramidal Volcan Arenal and stay on the grounds of a top birding site, Arenal Observatory Lodge, where great curassows can be seen from the breakfast table. Along our relatively short route (we only cover one side of the country, after all!), we will have a special opportunity to visit a local farm and explore a wonderful array of tropical orchids.
Meet your RCGS Travel Ambassador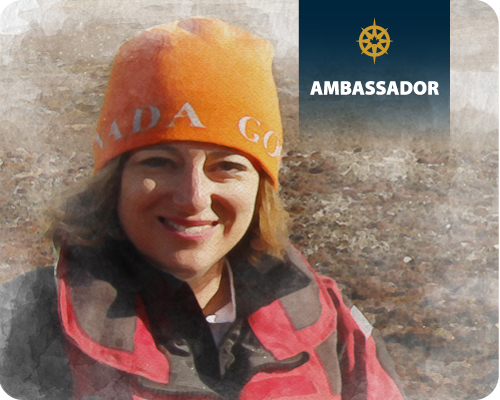 Marina Jimenez is a communications consultant, travel writer, RCGS Fellow and former journalist who has filed stories from around the world, including from Pakistan, Jordan, the Middle East, the Philippines, as well as throughout Latin America. She has worked for six newsrooms in three provinces including stints as an editorial writer at The Globe and Mail, foreign writer for the Toronto Star, and on-air reporter for CBC Alberta News. She is the recipient of two Gold National Magazine Awards, and a National Newspaper Award for her work on the immigration beat. In 2009/10, was a Southam Journalism Fellow at Massey College, University of Toronto.  
 
Following her career in journalism, Marina worked for five years for the University of Toronto; in May, 2022, she accepted a new role as Communications Director at the Princess Margaret Cancer Centre, UHN and Princess Margaret Cancer Foundation. 
 
Marina has travelled by sea with the RCGS in the Eastern Arctic and Atlantic Canada, including Sable Island, as well as to Panama and Costa Rica. She recently wrote several articles on Florida for Canadian Geographic. 
 
With a lifelong love of travel, Marina believes everyone benefits the change in perspective, alternate sense of place and creativity that flow from travelling and experiencing other cultures and destinations. 
 
She has visited all of Canada's 10 provinces and three territories and counts among her most delightful memories: Fogo Island, Newfoundland, for its rugged beauty and unique culture, Devon Island, for its stunning solitude and vistas, and the spectacular hikes and trails in Lake Louise, Alberta. Global highlights include: hiking through Peru's Sacred Valley; the amazing creatures including blue-footed boobies found on the Galapagos Islands; and the timeless countryside in Tuscany, Italy.