One of our favourite events in the city in September is the Toronto International Film Festival (TIFF). TIFF is a world-renowned event that draws cinema enthusiasts, filmmakers, and celebrities from across the globe. While attending the festival is an unforgettable experience, as anyone who lives in Toronto knows, getting there can be quite a challenge, especially if you're driving. During the commuting challenge, we chose to use public transportation instead of driving or taking an Uber to TIFF events. We also scheduled back-to-back showtimes to reduce the amount of times we were going in and out of the city. Here is what we learned:
Reduced Traffic Congestion: Toronto is infamous for its traffic jams, which only worsen during high-profile events like TIFF. Opting for public transportation can ease the gridlock and significantly speed up your commute, ensuring you have enough time to grab snacks and spend time with loved ones. Train use also avoids the stop-and-go nature of road traffic, which is especially helpful in rush hour.
Cost-Efficiency: When you factor in the price of gasoline, parking fees, and potential tolls, driving can turn out to be an expensive choice. Public transport, on the other hand, offers a far more economical solution. Many transit systems even provide special event passes, making it even more cost-effective. A simple Presto card will drop the ticket price from $5.65 to $5.02 when taking the UP from Weston station. The subway is even cheaper if you are lucky enough to be near a station.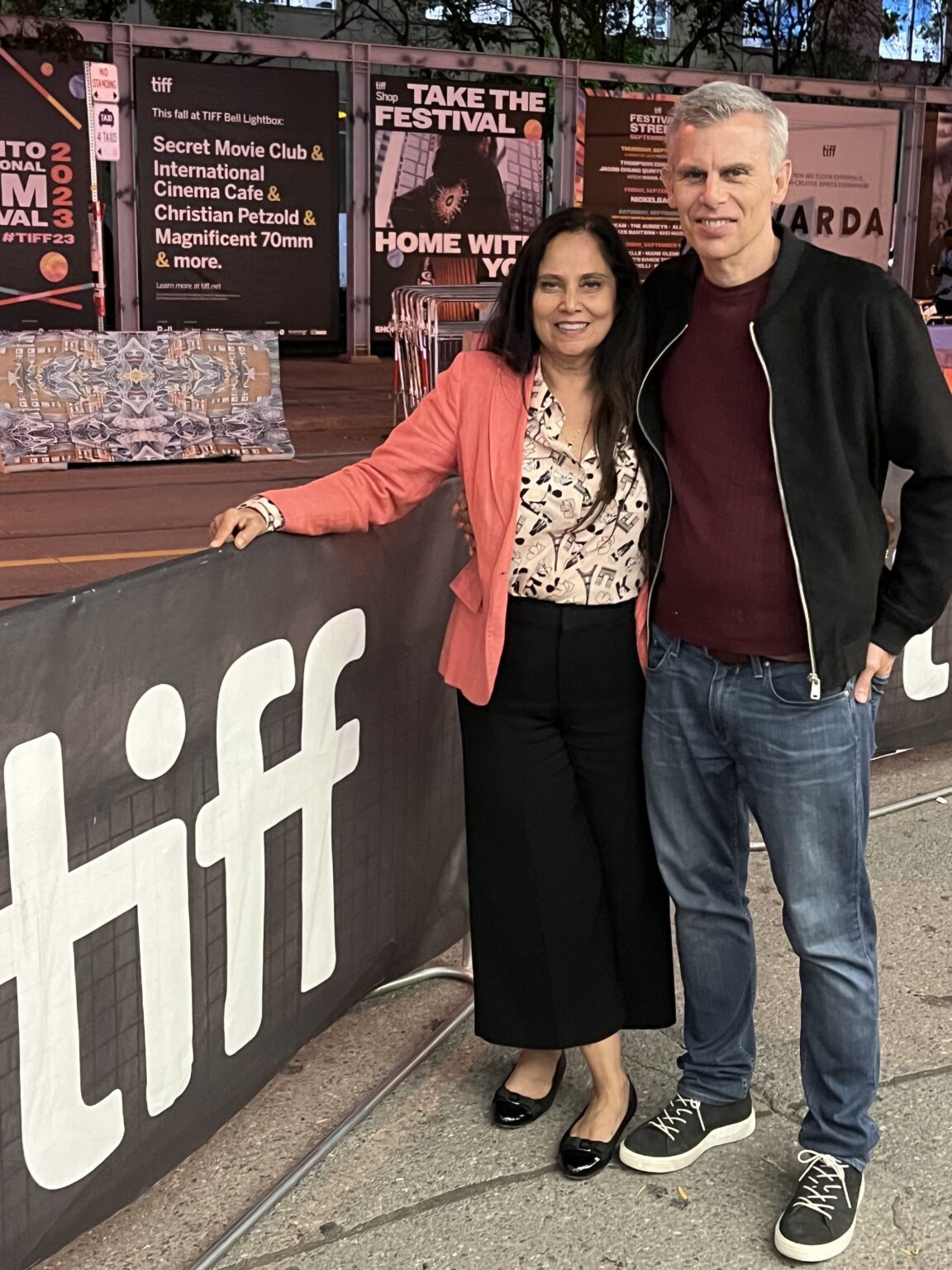 Lower Carbon Footprint: In the age of Climate Change, reducing one's carbon footprint is a concern for many people. Public transport systems generally have a lower per-passenger environmental impact than single-occupancy vehicles. By commuting via public transit, you contribute to lower emissions without sacrificing much.
Accessibility: Public transport networks usually provide more comprehensive city coverage, including areas where parking is scarce or expensive.  Toronto's public transport is extensive between the multiple trains and buses that can get you anywhere downtown and across the city. This accessibility can be particularly beneficial when visiting different TIFF venues across Toronto.
Choosing between driving and taking public transport to TIFF shouldn't be complicated. Public transportation offers numerous environmental and financial advantages that can make your festival experience smoother, safer, and more enjoyable. Scheduling back-to-back show times reduced our trips and allowed us to check out the red carpet, outdoor concerts, and local bites. So, the next time the allure of TIFF calls, leave the car keys at home and hop on a bus, tram, or train. You won't regret it.