Why home envelope and a tightly sealed home matters 
Coming into this challenge, we can honestly say weren't familiar with what a home's envelope fully consisted of, but we've learnt how important this is to truly improve your home's carbon footprint.  For anyone in the same situation as us, home envelope consists of a home's structural building, insulation, windows, doors and air sealing.  Reviewing your home envelope should be the first step when looking at reducing your home's carbon footprint.  For a typical Canadian home, it's estimated that 75% of its total energy consumption is just from heating the house, so losing extra energy due to a poor envelope creates more greenhouse gas emissions and results in more money being spent to heat your home.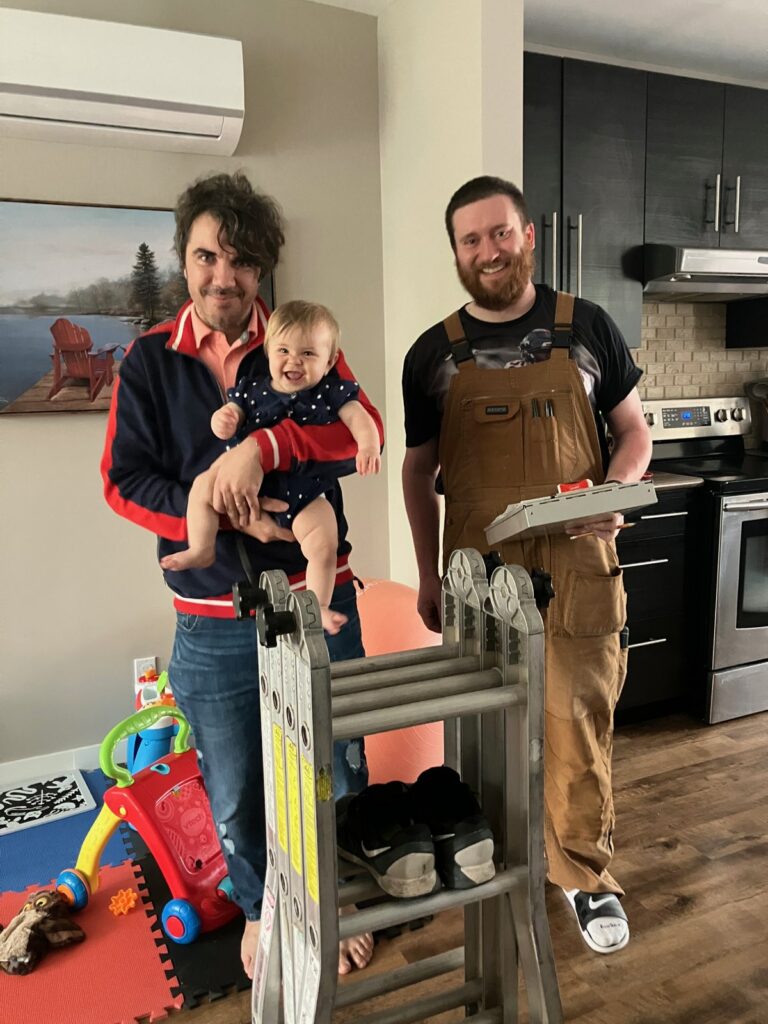 Reducing heat loss in the cold climate of Winterpeg 
Being from Winnipeg, or commonly referred to by locals as Winterpeg, we know first hand how important heating your home is in the winter months and we're excited to find ways to improve our household emissions from heating.  Our house was built in 1928, and while there have been some major renovations to the house over the past decade (new triple pane windows, finishing and insulation of the basement), there are several projects we knew we could undertake to help further improve our home's efficiency.  Similar to most Canadian families, we weren't sure which options would fit within our budget and which ones would have the most impact in reducing our greenhouse gas emissions. With the great advice from our friends at Sustainable Building Manitoba, we started with an energy audit and consulting with energy and climate experts. 
Start with an energy audit  
This summer, we had a full Ener-Guide audit done by Prairie House Performance on our home to help assess our home envelope, areas where heat is escaping, and potential steps to take to help improve the seal of our home.  We've also been fortunate enough as part of this challenge to work with the great team at Lightspark, who are working to provide Canadian's easier access to home envelope/energy use assessments to identify ways to improve your home's efficiency, to identify projects for us to take on, and expected energy/emissions reduction of these actions.  With these assessments and a set of potential projects to undertake in hand, we started what we found to be the most challenging part of this process, getting quotes, understanding the dollar cost of the recommended actions, and finding time to do the renovations.  For anyone looking at making retrofits to their home, I highly recommended checking out the Canada Greener homes grant as a first step, as these can help make some of those larger more costly projects more affordable for families.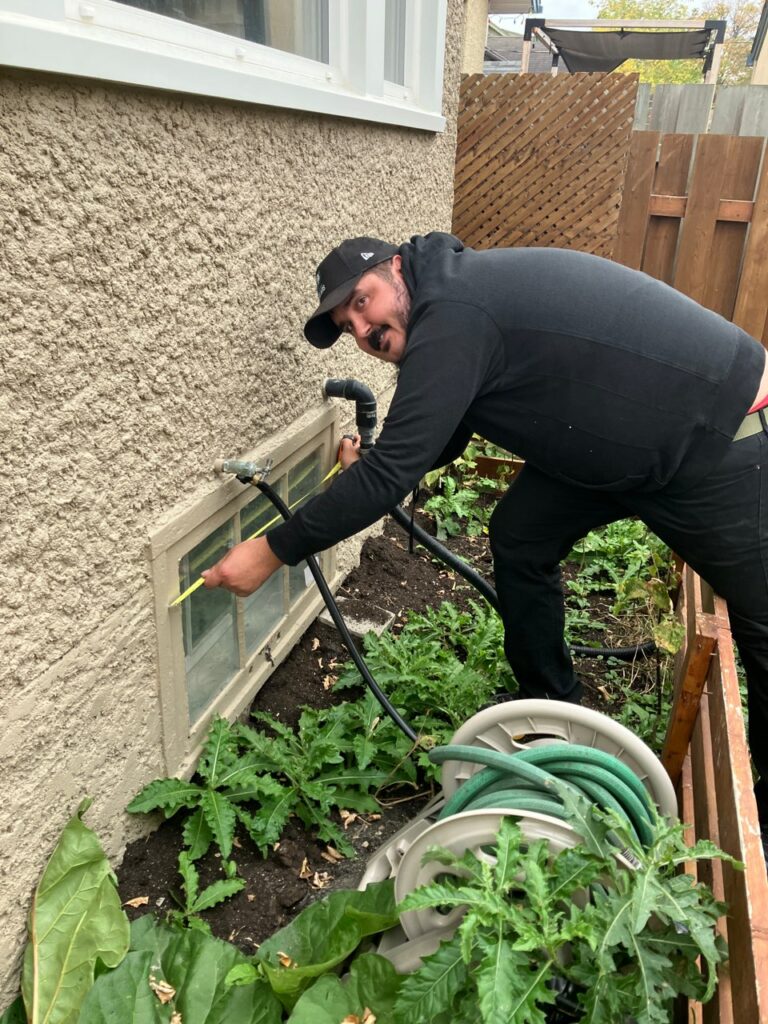 Our key projects: insulating main walls and triple pane windows 
One of the key recommendations from our energy audit was to insulate our main walls where a lot of heat loss is currently occurring. We've connected with a contractor to make it happen. They stopped by our to drill holes on the outside of the wall to assess where insulation could be blown into the walls. This is a cheaper alternative than tearing up the walls from the inside. We were pleased to learn that there may be less insulation required than we initially got a quote for. In the coming months, the contractors will be back to finish insulating the main walls.   
Lucas, Kari's brother, is helping us to order and install triple pane windows. We purchased insulated covers for our  light switches and plan to install them in the coming days. We're excited to keep you posted on progress!