Did you ever wonder what a long trip in an EV looks like?  
We took our 10 year old EV on a 'long' trip for a camping adventure with our 3 kids. 
Our 2013 Nissan Leaf has a range of ~117km on a full battery.  This is not due to battery degradation (the original rating is 121km).  Most new EVs have A LOT more range now.  But at some point you will need to stop and use public charging when taking a long road trip with an EV.  Most of your charging is done at home.
The first thing you do when planning an EV road trip is head to ChargeHub.
*DISCLAIMER* I'm the co-founder of ChargeHub so I'm going to show examples of planning an EV road trip using ChargeHub 🙂
When you get to the ChargeHub map, you'll see ALL the charging stations in North America.  This is very useful, but you can also narrow down the charging locations to the ones that
Fit with your car (Tesla Superchargers don't work with other vehicles for example)
Charge fast 
Are near your route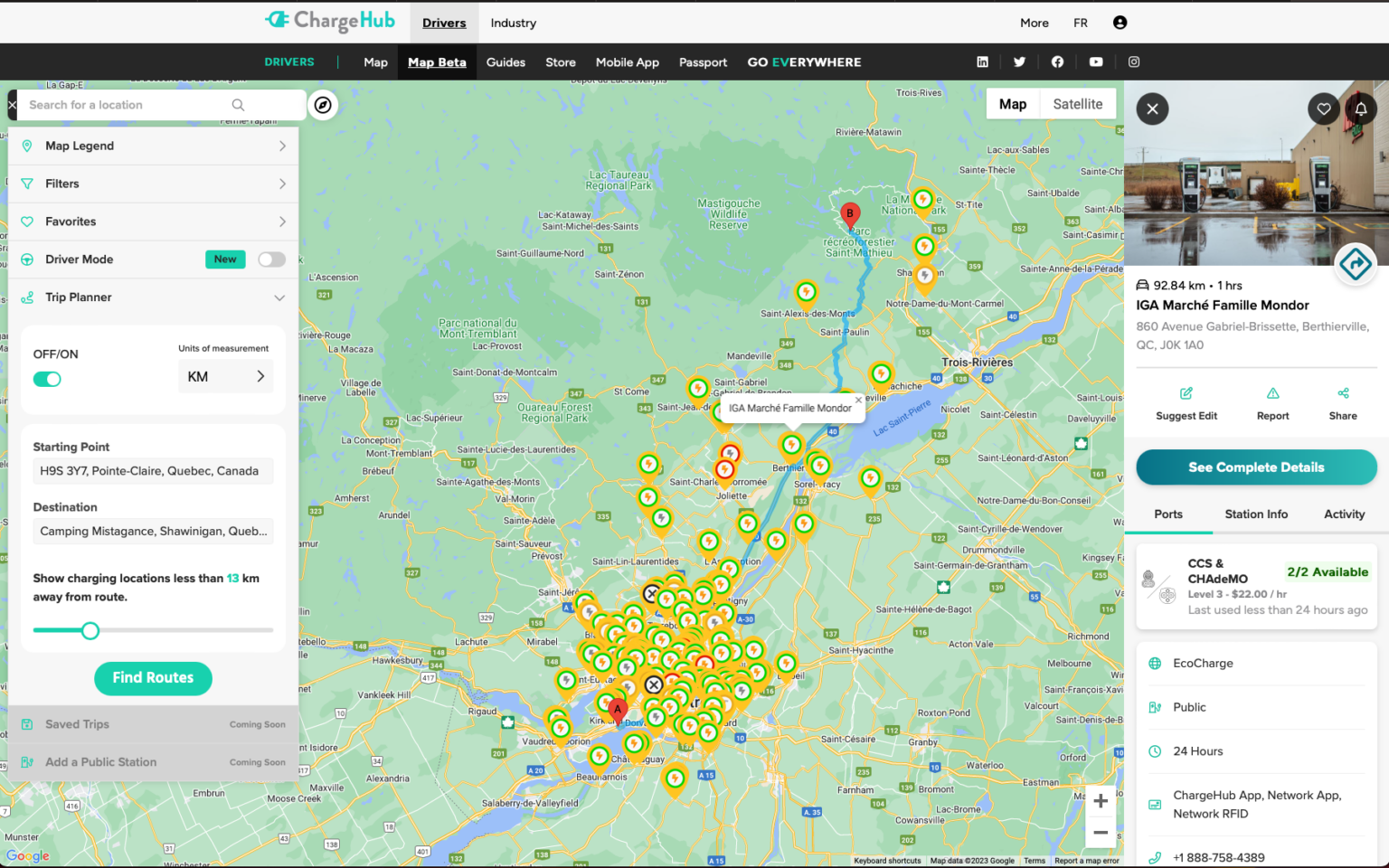 You can see that we have a lot of options on our route!  IGA Marché Famille Mondor is perfectly located exactly mid-way!  That was on charging stop on the return journey, but on the way to the campground, we opted for a little detour to here.  The detour included an extra very short charging stop, mainly due to a requested bathroom break.  As mentioned, there are many charging options!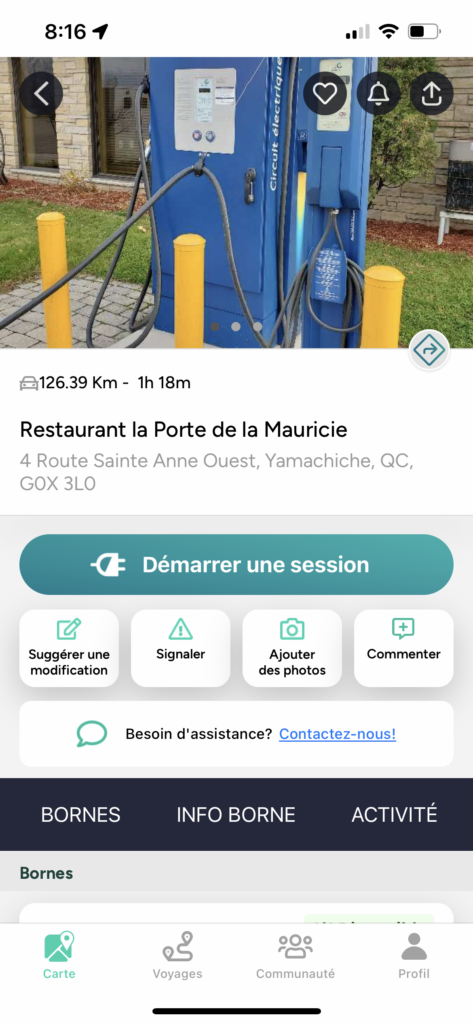 Once you get to a station, you can also use the ChargeHub App to pay for charging.  It's super simple. 
We didn't have electricity at our site to charge on Friday night, but there were many charging stations available at the park the next day where we rented canoes!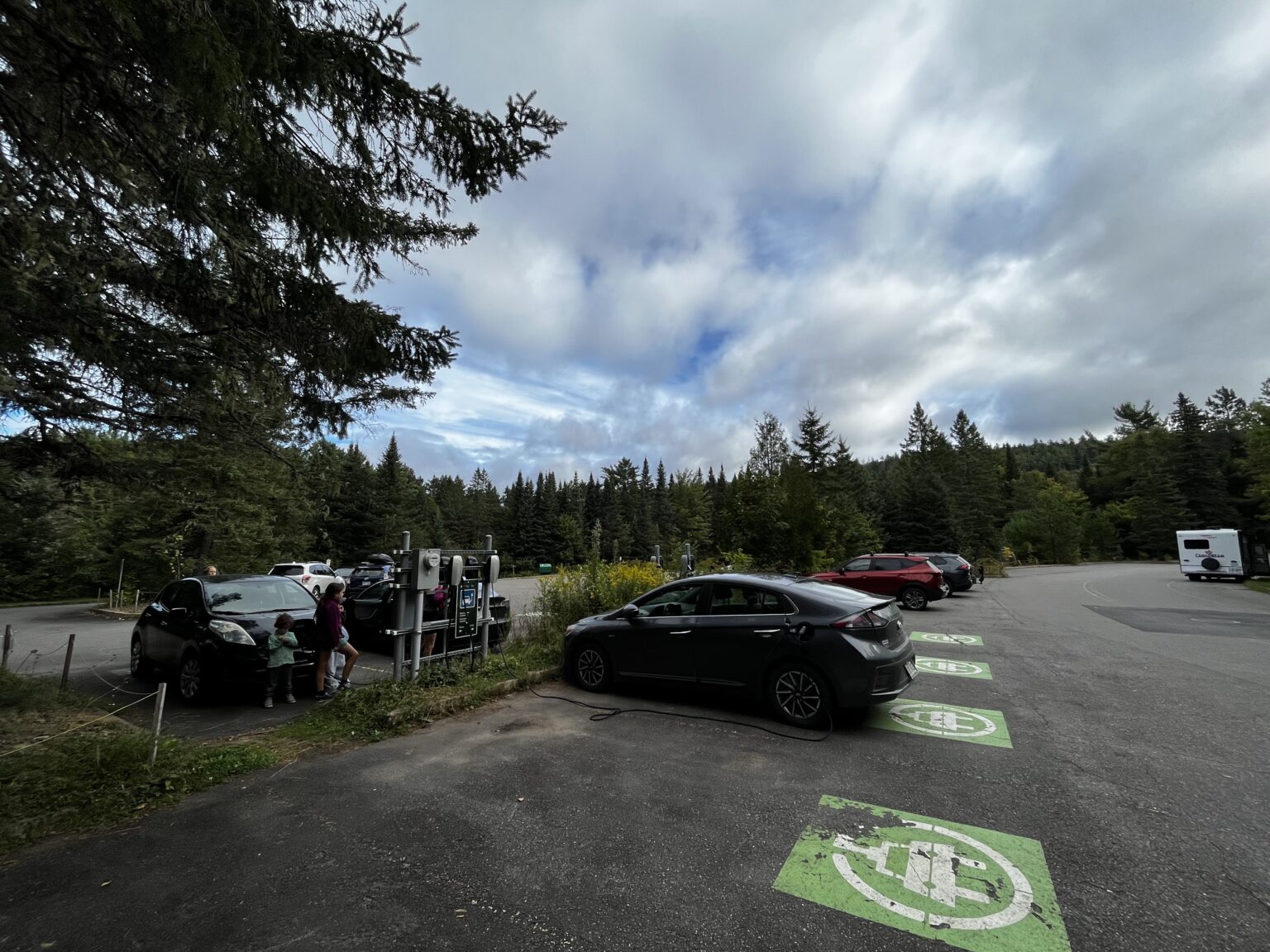 Long EV road trips can seem daunting but they are simpler that you think. 
You can view the video below for more on about our camping trip.