Recapping the success of the 2022 Live Net Zero Challenge
In the 2022 pilot year, five households were selected from applicants across Canada to compete in the Live Net Zero Challenge – learning how to lower their personal carbon emissions and taking action through a series of themed challenges for the opportunity to win a $50,000 grand prize.
Participants were chosen based on their desire to decarbonize their lives, interest in being Live Net Zero advocates, and their social media savviness. All households became very invested in Live Net Zero, consulting with energy efficiency experts from Lightspark, conducting a lot of their own research, and being active advocates for both the program and lowering of household emissions in general.
Meet the 2022 households
Live Net Zero Challenge participants competed in a series of five themed challenges and one bonus challenge to help them identify and reduce their own household emissions.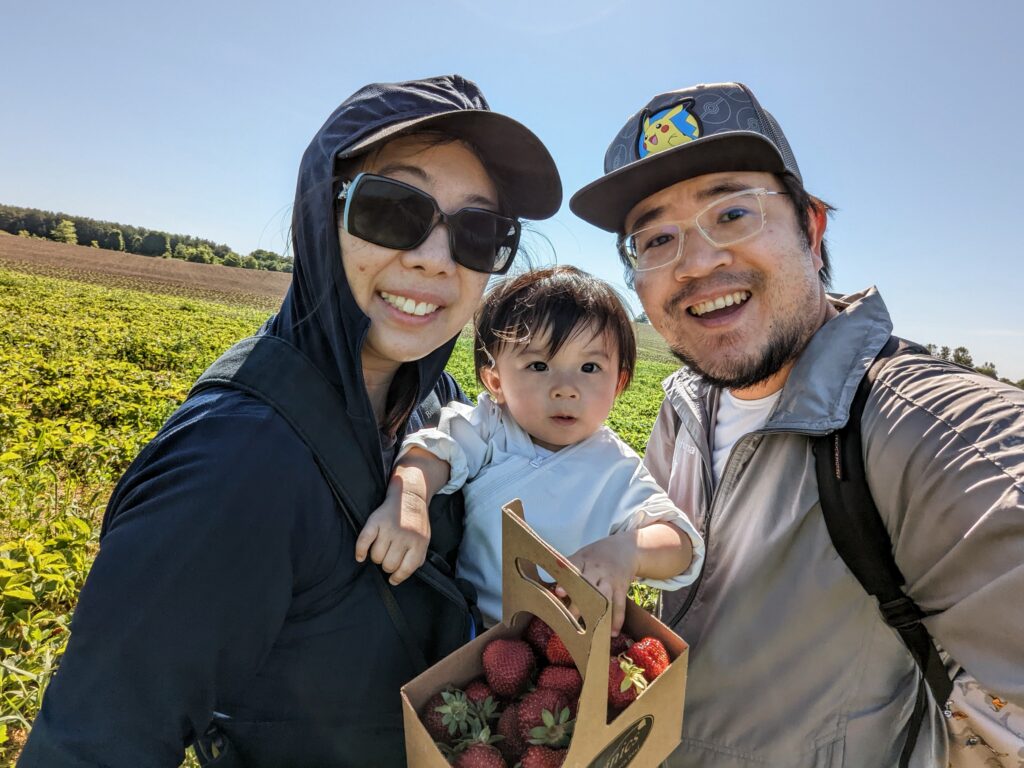 The Lai family
Stouffville, Ontario
Calvin and Janet are looking to improve the sustainability of their typical suburban lifestyle and get closer to living net zero.
The Lais know raising their young toddler in the suburbs north of Markham isn't the most eco-friendly lifestyle, so they were excited to discover ways to shrink their household carbon footprint. With a newer home, the Lais expected they would find the most carbon savings examining their commuting and travel habits.
Some of the Lais' Live Net Zero actions included:
Reducing commuting emissions by replacing the final leg of a long commute with walking or biking
Improving their home envelope by sealing gaps and cracks
Upgrading attic insulation
Exploring greener gifts and gift wrapping
Trialing a cost-effective e-bike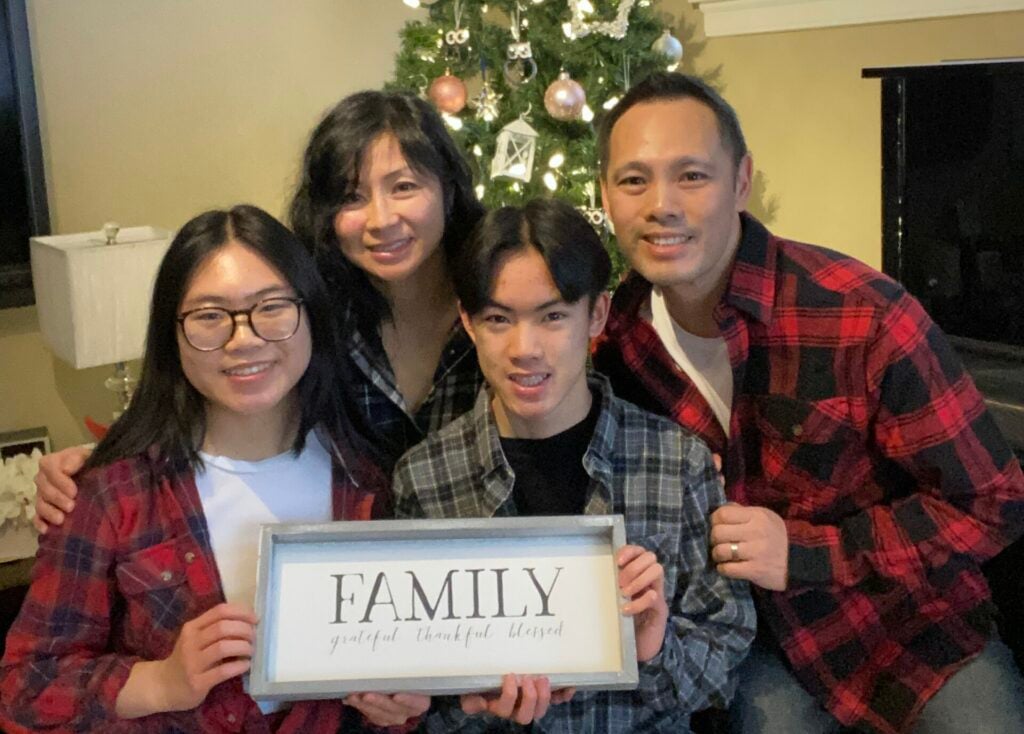 The Leung family
Vancouver, British Columbia
John and Nancy are growing their sustainability efforts to reduce their household carbon emissions and live greener.
The Leungs and their two teenaged children have adopted many impactful habits on their journey to net zero including downsizing to one vehicle. Going into the Challenge they were keen to discover the best ways to achieve larger emissions reductions, take action, and reap the benefits of significant local home improvement rebates.
Some of the Leungs' Live Net Zero actions included:
Reducing their day-to-day travel by car from 82% to 25%
Reducing phantom power consumption
Sealing leaks in their home envelope
Identifying their single-pane windows as the major energy inefficiency culprit and prioritized this in their Live Net Zero plan
Making eating decisions based on the emissions intensity of various foods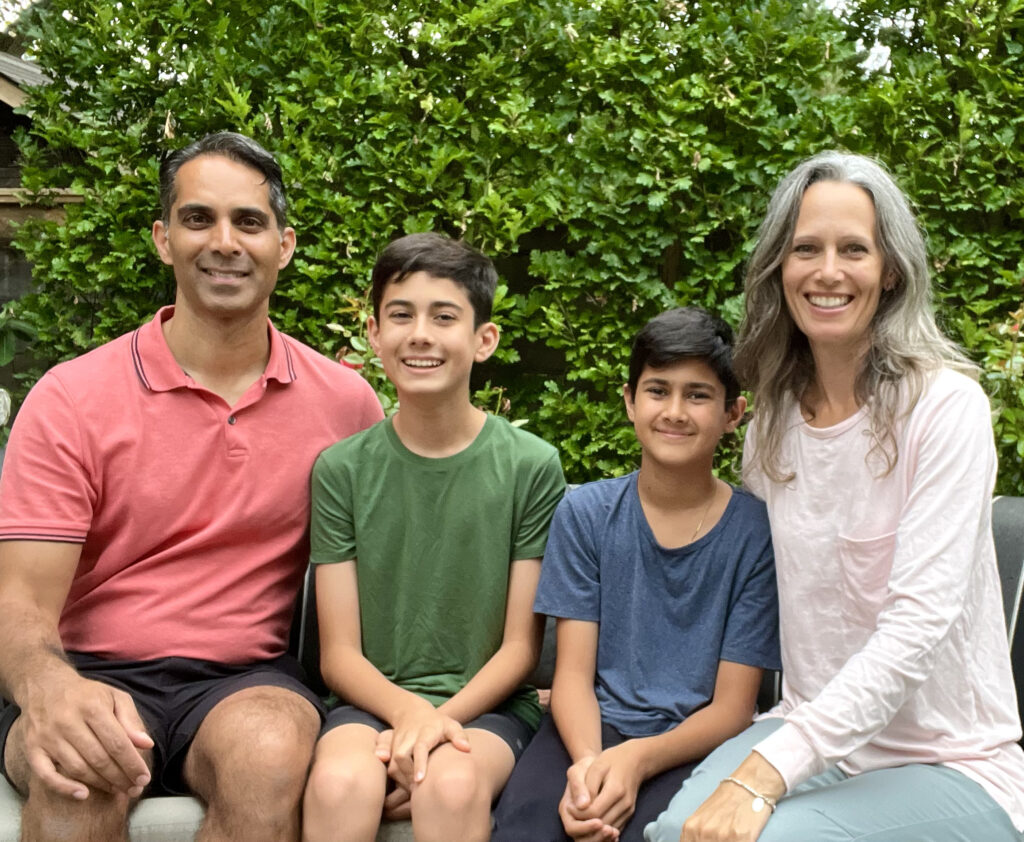 The Loewen-Nair family
London, Ontario
Andrea and Vineet decided to move their family of four halfway across the country to live a more sustainable life.
This included choosing a neighbourhood which they wouldn't have to commute by car, downsizing, and renovating their 'new" 1920s home to be more energy efficient. Participating in the Challenge meant they could share their decarbonization journey with other Canadians and gain additional insights into the next steps to take towards living net zero.
Some of the Loewen-Nairs' Live Net Zero actions included:
Installing spray foam insulation in their exposed basement
Planning for installation of solar panels (but found out London's current infrastructure can't accept solar tie-back into the grid)
Sealing gaps around windows
Replacing exterior doors
Sharing valuable tips on using an e-bike for everyday trips like grocery shopping and transporting a teen and his cello to school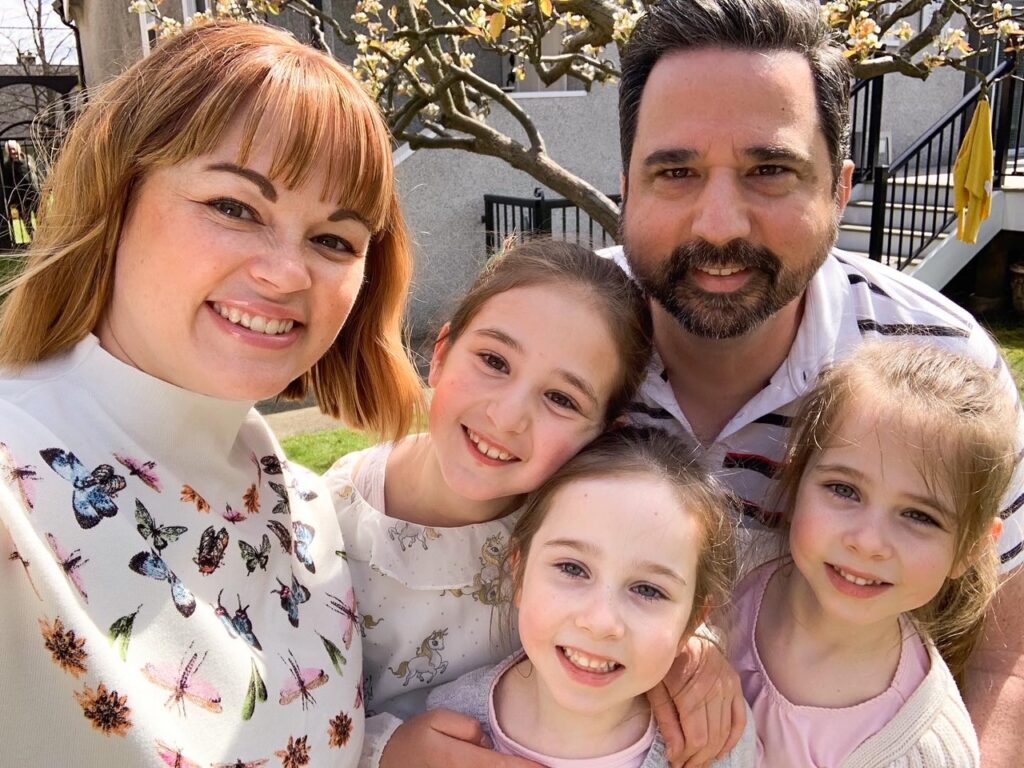 The Pistor family
New Westminster, British Columbia
Jennifer and Remo's principle behind reducing their household carbon footprint is progress over perfection!
Living in their 1940s house with their three kids, the Pistors have been making smaller but continuous lifestyle changes to reduce their carbon footprint that are quickly adding up. Taking part in the Challenge gave them the opportunity to explore more significant actions to take towards living net zero and for Jennifer to share her advocacy of slow fashion.
Some of the Pistors' Live Net Zero actions included:
Sealing gaps and drafts in their home envelope including fireplace chimney repairs and installing an energy efficiency damper
Insulating floor joists along the basement rim
Upgrading attic insulation
Increasing walking and biking over driving
Switching to a renewable natural gas plan (after discovering a heat pump wasn't a viable option for them at this time)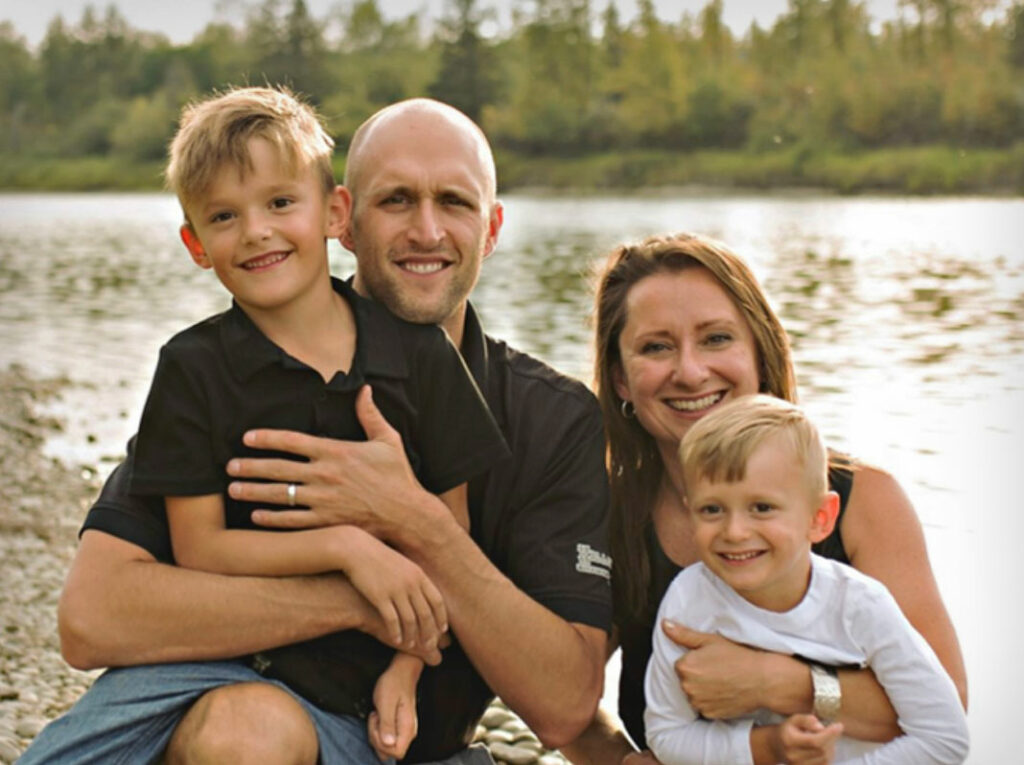 The Richmond family
Red Deer, Alberta
Ania and Kit are committed to living a sustainable life for themselves, the environment, and their two children.
This outdoorsy family built the first passive house in Alberta and are applying their knowledge to a new home after moving from Calgary to Red Deer. Through the Live Net Zero Challenge, they were excited to gain insights into reducing the carbon footprint of an existing home and inspiring others to modify their lifestyle to reduce their own carbon emissions.
Some of the Richmonds' Live Net Zero actions included:
Upgrading to more energy-efficient appliances including an induction stove
Replacing lighting with LEDs
Installing solar panels
Replacing older natural gas furnace with electric baseboard heaters in each room
Reducing their commuting-related carbon emissions by 50% during the first week of the Challenge
The 2022 Challenges
Live Net Zero Challenge participants competed in a series of five themed challenges and one bonus challenge to help them identify and reduce their own household emissions.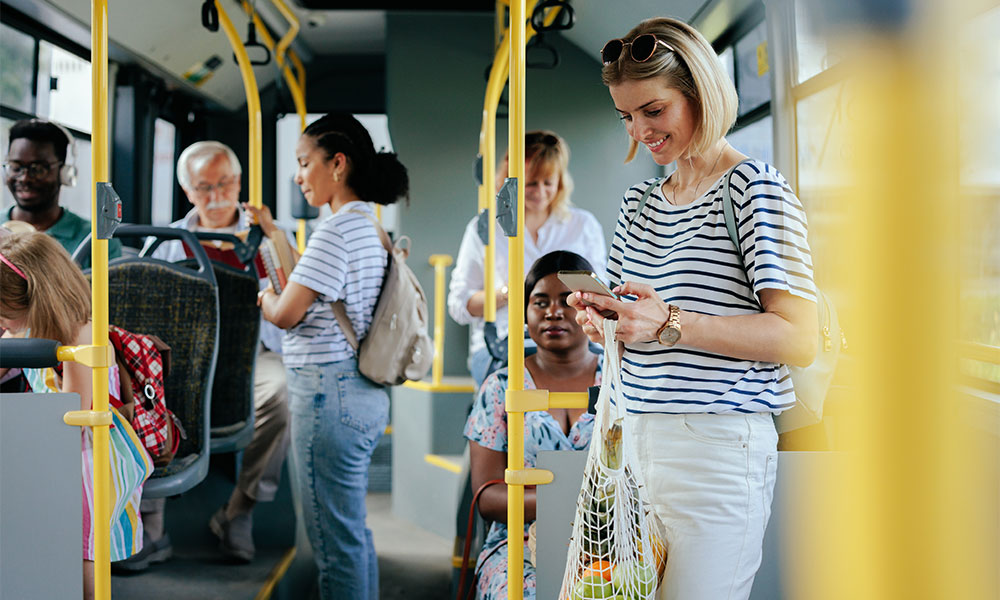 Challenge 1: Commuting
Kicking off with the Commuting Challenge, the Live Net Zero households examined their methods of getting around and looked for ways to reduce the related CO2 emissions.
Families were at different stages in decarbonizing this aspect of their lives with some already walking and using an e-cargo bike for the majority of their day-to-day travels and other families looking at ways to reduce the emissions for above-average commutes to work. Households introduced solutions such as active mobility (non-motorized modes of transportation), micromobility (e-scooters and e-bikes), and public transit, and explored EVs to replace gas-powered vehicles.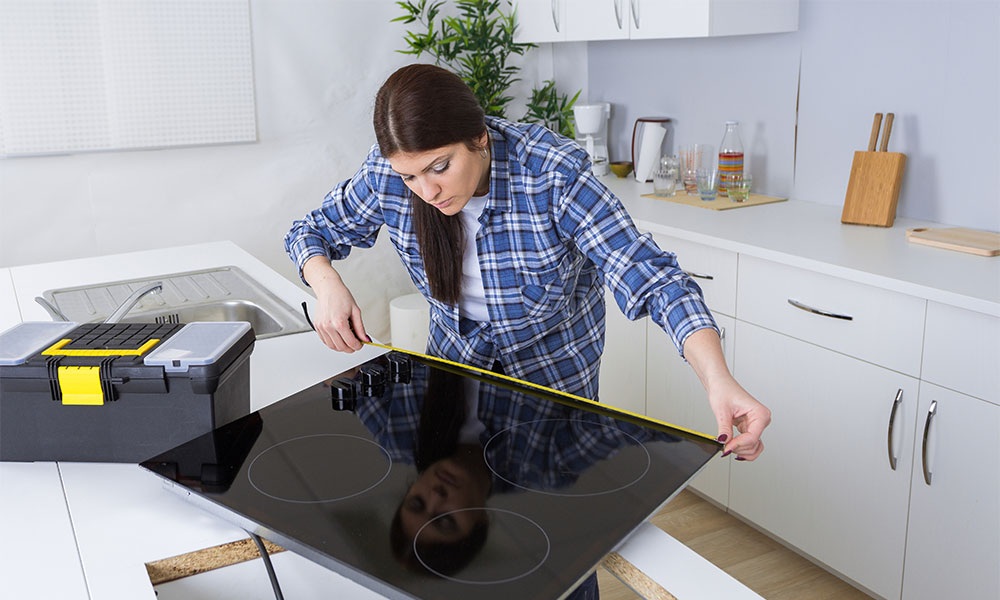 Challenge 2: Home Electricity
In this challenge, Live Net Zero participants explored their electricity use and ways to reduce consumption and the related emissions.
This included learning how electricity is produced in their region affects the emissions intensity per kWh – with Alberta's grid primarily powered by natural-gas, British Columbia's by hydro, and Ontario using a mix of nuclear and hydro. Households identified phantom power sources and inefficient appliances using power consumption monitors, some adopted induction stoves or cooktops to replace or displace natural gas, and others planned for the installation of solar panels.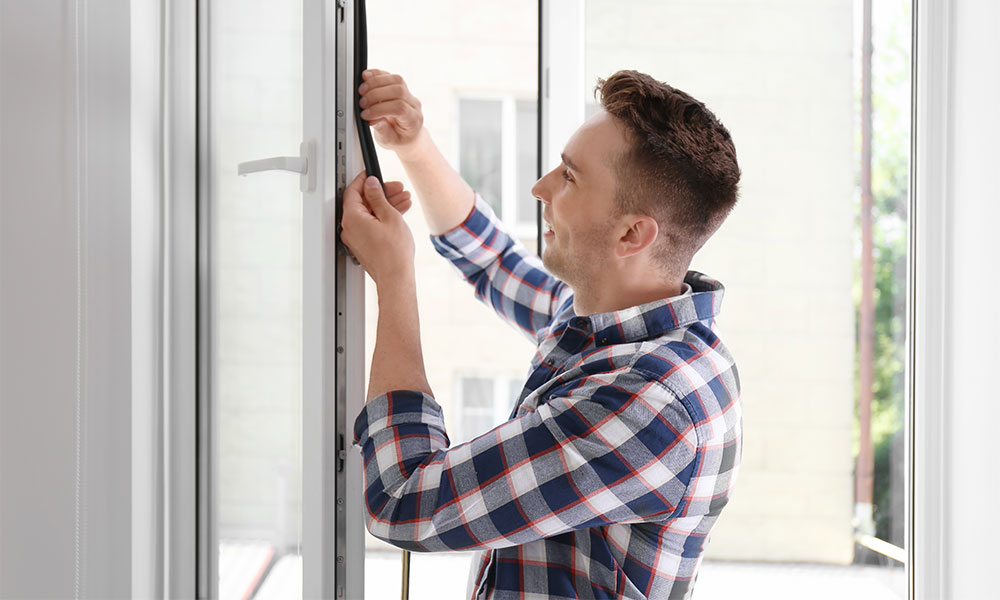 Challenge 3: Home Envelope
Live Net Zero families learned having an airtight home is critical to maximize the benefits of improvements to their heating and cooling systems.
Conducting a professional energy efficiency home evaluation, which includes a blower door test, they determined a baseline for their home and worked with Lightspark to establish priorities. Actions taken included simple cost-effective solutions like sealing gaps around windows, doors, and vents, to larger investments including blown-in attic insulation and spray foam insulation in the basement.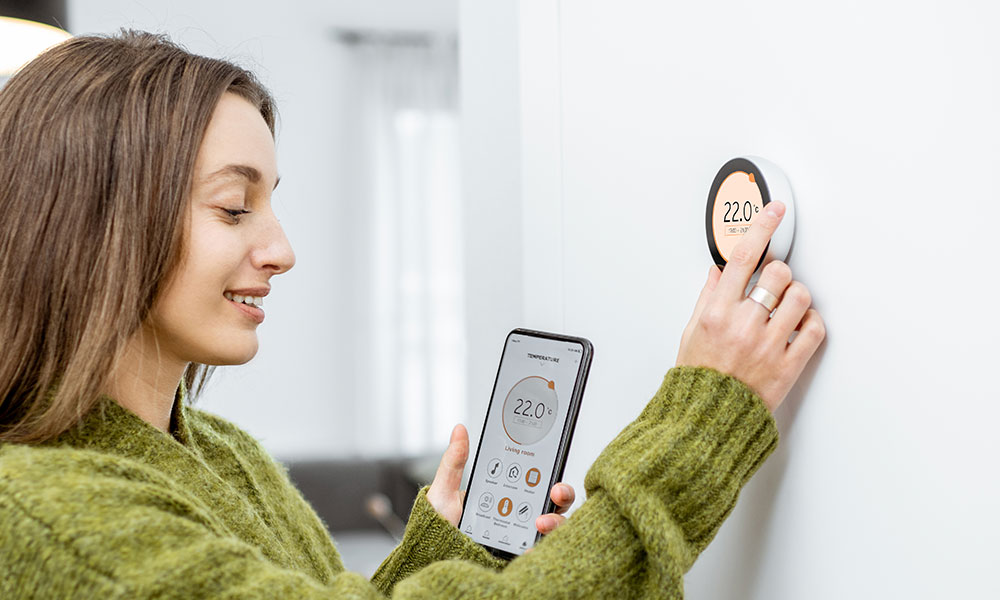 Challenge 4: Heating and Cooling
In the Heating and Cooling challenge, Live Net Zero families performed an audit of their heating systems – both home heating and hot water – and air conditioning if they had it.
This involved using the Lightspark Concierge, designed to help them understand how their home is using energy and provide them with a system to make smart decisions to improve their home's energy efficiency, which in turn, will reduce their carbon emissions. Improvements included small actions like changing hot water habits and insulating pipes to assessing the opportunities for replacing their furnace (and air conditioner) with a heat pump or other less carbon intensive solution, and one family discovered their energy provider offered a renewable natural gas option.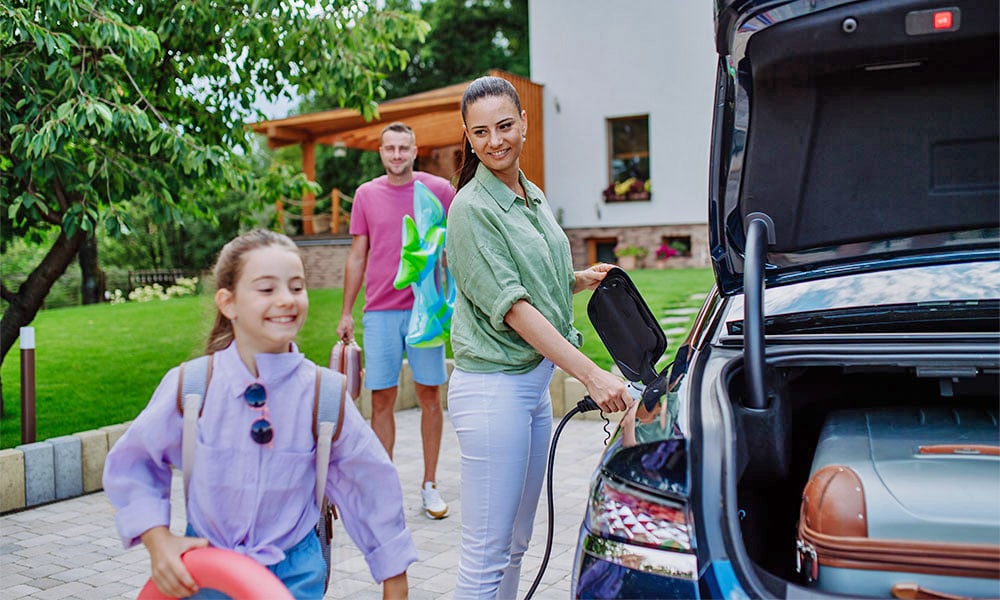 Challenge 5: Holidays
"Holidays" took on a dual meaning in this challenge which had families examine both their emissions related to seasonal celebrations and those around vacation travel.
They considered the impact of consumerism and gift-giving on personal carbon emissions and how to make greener choices, as well as identifying less carbon-intensive ways to travel such as driving instead of flying when practical. The Live Net Zero households eagerly shared tips on more environmentally friendly options such as using cloth instead of wrapping paper, DIY greeting cards, and gifting experiences over things.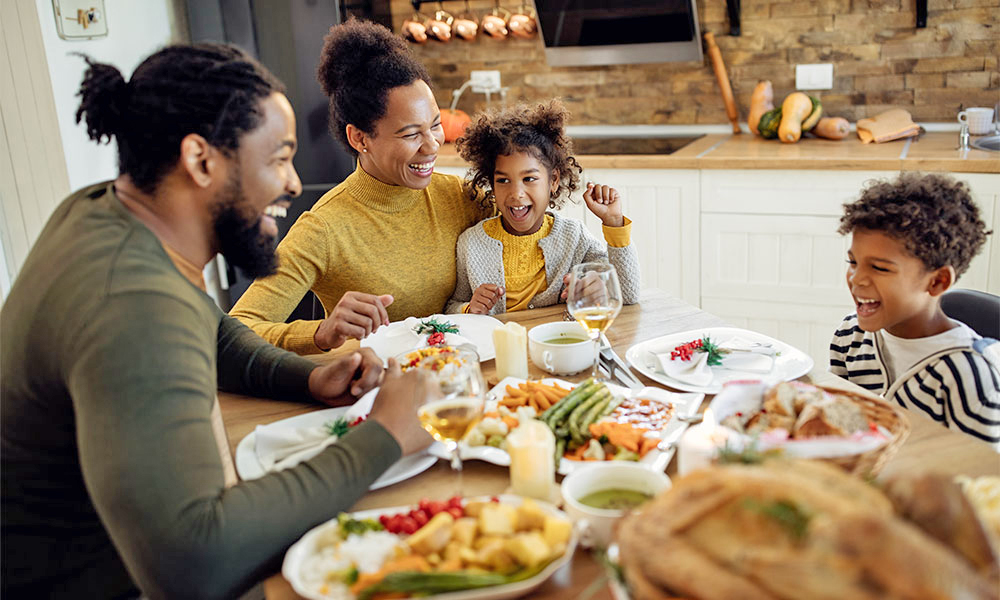 Bonus Challenge: Thanksgiving
This holiday weekend challenge asked families to look at their household carbon emissions connected to Thanksgiving and see what they could do next time to reduce their footprint.
This included emissions related to travel, food production and transportation, and the cooking of that food. Households considered the difference in carbon intensity between different meat options and the environmental benefits of choosing a vegetarian or vegan diet (even a couple days a week), replacing natural gas stoves with electric induction, and weighing the impact of travelling by different means.
And the winner is…
As mentioned, all participating households were very invested in their involvement with Live Net Zero, finding ways to take action to reduce their own personal carbon footprints and sharing their journeys to inspire other Canadian households.
Live Net Zero assembled a panel of judges to assess criteria across the effectiveness of storytelling and engagement, and household emissions reduction (absolute, relative and per capita). All households ranked highly and are Net Zero Heroes, but the Loewen-Nairs came out on top to be the winners of the inaugural Live Net Zero Challenge and were awarded the $50,000 grand prize.
The 2023 Live Net Zero Challenge is happening now
Follow along with our second year as eight new households compete in a series of challenges to decrease their carbon footprints and the opportunity to win $50,000. See the latest household updates and learn about ways you can reduce your own personal carbon emissions.