Consummate Explorer Package — July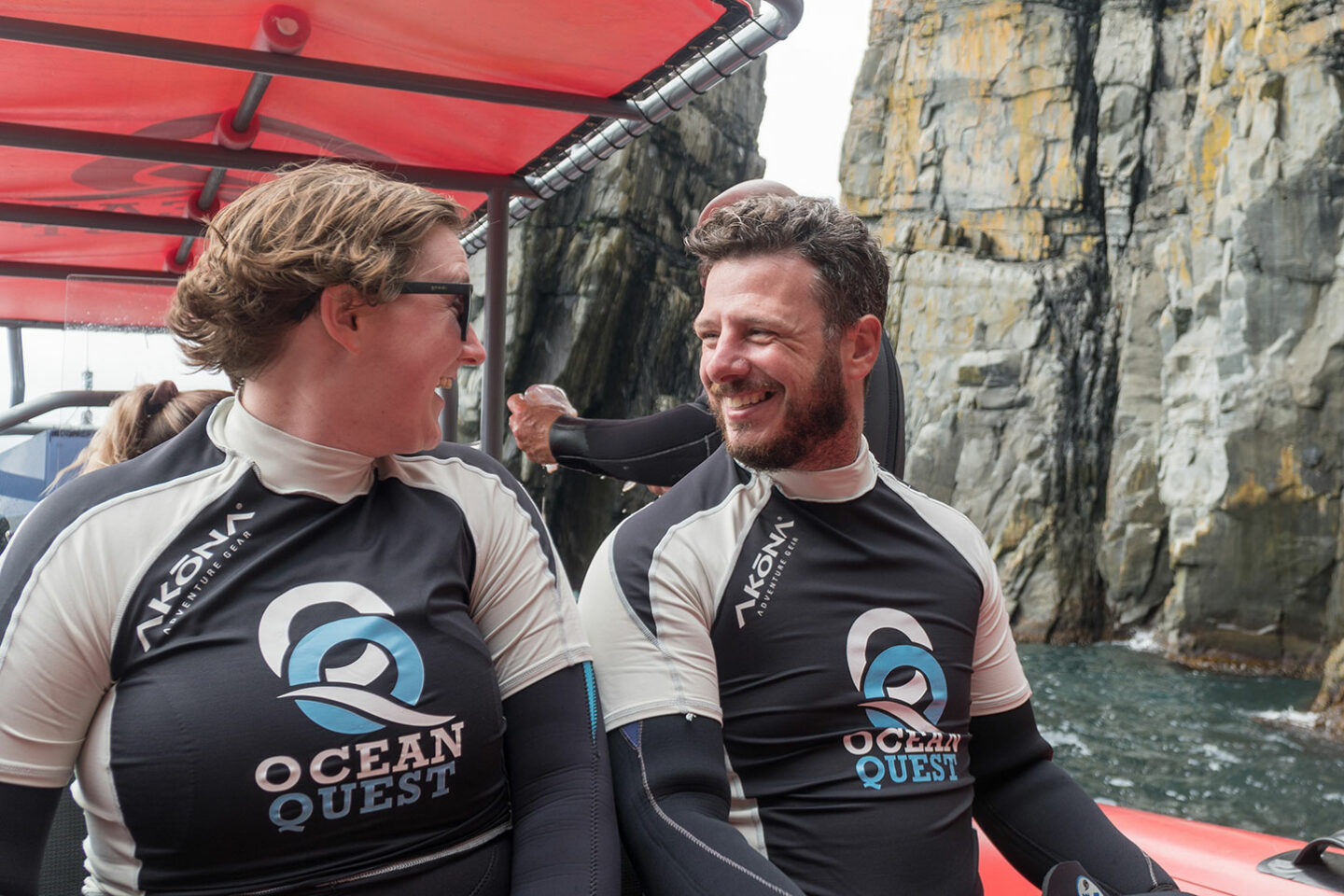 Departing July 15, 2024
The Newfoundland coast is rocky and robust in colour, with rocks looking like displaced puzzle pieces which had been placed haphazardly around, dotting the landscape. As you Zodiac cruise and kayak along the coast, bald eagles drift lazily overhead, searching out the fish beneath you. Sometimes referred to as the "Jurassic Park" of Newfoundland, our sea caves offer the chance to get up close and personal with these geological wonders. 10,000 years is a long time. But it's the amount of time it takes to form the icebergs that the sea brings to Newfoundland each spring. Get a first-hand glimpse of these majestic bergs and see just how magnificent they are. As you approach each iceberg you can see every striation, each line and crack telling a story of the berg's personal history. It snaps, crackles, and pops like a bowl of cereal. It dawns on you that this piece of ice is alive, but not for much longer. Soon, it will have all melted away in the open ocean, beyond the eyes of humanity. From the Zodiac the skipper fetches a piece of the iceberg. "To cool your drink later!" he laughs.
Join Ocean Quest Adventures on our exploratory adventures of Newfoundland with resident Fellows of the Royal Canadian Geographical Society, Rick Stanley (owner/operator, Ocean Quest) and John Olivero (chief happiness officer).  Find out more at the link below where you can join Rick and John onsite for an inclusive week of activities, experiences and authentic local culture. Please note the Consummate Explorer Package is inclusive of pricing with all activities planned and delivered as part of your time onsite. 
Meet your RCGS Travel Ambassadors
Rick Stanley
Rick, through his passion for adventure, has spent the last 25 years delivering great experiences while protecting and preserving the culture, history, heritage and nature that Newfoundland and Labrador has to offer. Rick is an expedition leader, cave diver and instructor for PADI and has guided many guests and professional photographers and cinematographers to explore the coastal communities and cold water off Newfoundland. This includes diving the many shipwrecks, taking expeditions around icebergs and viewing marine fish and wildlife such as the humpback whale. Rick has stepped foot on or been along the entire coast of Newfoundland and Labrador while leading these world class expeditions. Rick, along with his wife Debbie and Ocean Quest family, has won multiple awards; the most cherished are the Sustainable Tourism Awards for Canada in 2005 and again in 2021. Rick is and has been a member of numerous tourism industry boards and is a Fellow of the Royal Canadian Geographical Society and The Explorers Club.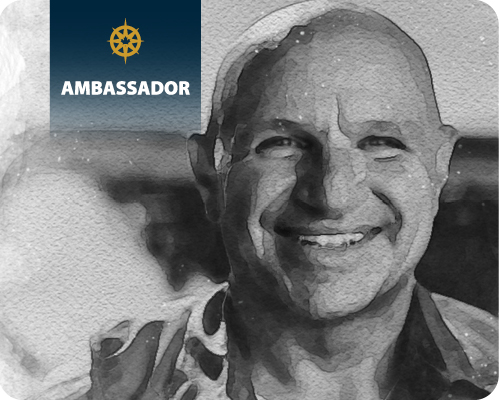 John Olivero
John Olivero is a professional adventurer who leads cultural history, diving, and ecotourism trips that introduce visitors to outdoor adventures in Newfoundland. He is a diving instructor and cave diver, boat captain, expedition safety specialist, outdoor guide and cultural historian. John leads visitors on ocean based eco-tours while describing and even singing about Newfoundland's unique culture. John has served as a safety specialist, diver and camera operator supporting numerous television specials and scientific expeditions in Newfoundland, including the 2016 Royal Canadian Geographic expedition of the year, MineQuest, exploring the Bell Island Mines.
John is Chief Happiness Officer at Ocean Quest Adventures and a Fellow of the Royal Canadian Geographical Society.
Why does he do all this? Yes, it is fun, of course. Also, John does all this to fulfill his number one goal in life: "Help people enjoy their lives MORE!"