Nahanni Canyons from Virginia Falls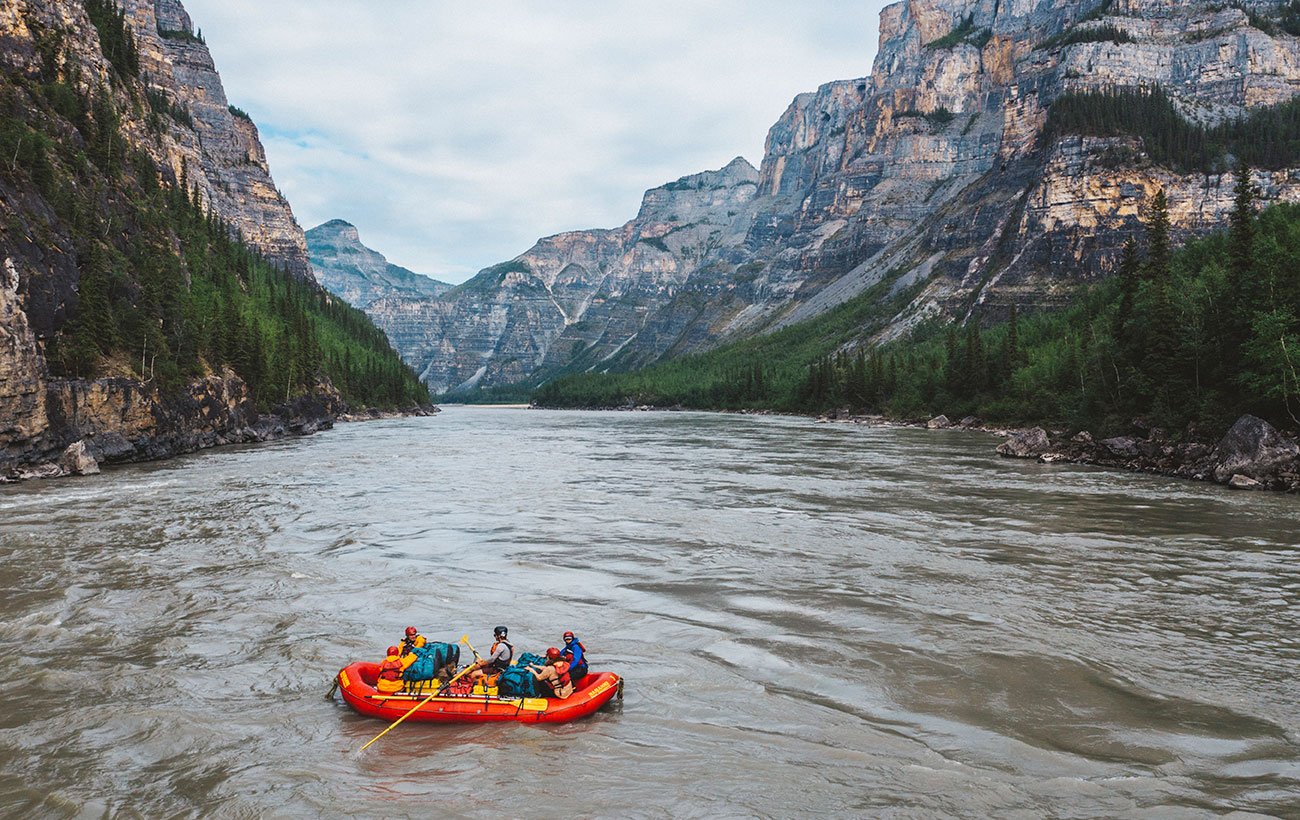 Departing August 14, 2024
Join us on an incredible journey down the Nahanni River – truly the icon of Canadian wilderness rivers. The Nahanni flows through a mountainous landscape, over Virginia Falls – nearly twice the height of Niagara Falls – through Canada's deepest river canyons, past hot springs and geological features so unique that the Nahanni River was declared the first World Heritage Site by the United Nations in 1978. The Nahanni River's reputation as a land of mystery and romance is supported by names like Deadmen's Valley, Headless Creek, Funeral Range, Burial Range, Hells Gate and Painted Canyon. Inhabited by moose, caribou, Dall sheep, grizzly and black bears and a host of others, the Nahanni River is also rich in human history with legends and lore that are inseparable from its physical beauty. Each of our Nahanni canoeing and rafting expeditions include Virginia Falls, the canyons and the small and isolated First Nation community of Nahanni Butte. All of our Nahanni River canoeing and rafting trips depart from Fort Simpson and include opportunities for hiking. We predict you too, will fall in love with this regal river with such a beautiful name.
Meet your RCGS Travel Ambassador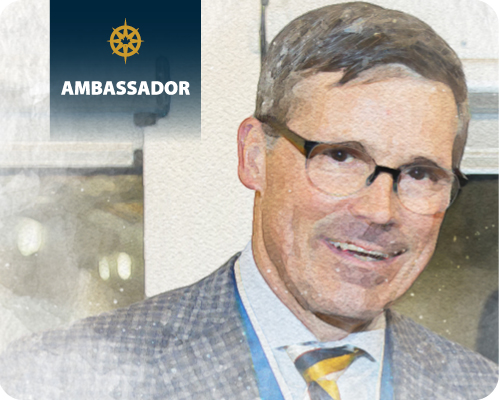 Gavin Fitch
Gavin Fitch is a lawyer in Calgary who practices in the areas of environmental and energy regulatory law. He has represented clients in some of the highest profile environmental hearings in Alberta history, including most recently the proposed Grassy Mountain coal mine project, which was turned down by a joint review panel of the federal government and the Alberta Energy Regulator in June 2021. He also has expertise in the field of Indigenous law and has been a Chief Negotiator for Canada at a number of modern treaty negotiation tables in B.C. and Yukon for over 10 years. Fitch has been widely recognized for his achievements within his field by organizations such as Lexpert, Chambers Canada, Who's Who Legal – Canada and Best Lawyers in Canada. In 2015 Fitch was awarded his Q.C. (Queen's Counsel).
When not practising law, Fitch is an avid backpacker and outdoorsman. He has backpacked thousands of kilometres in the Canadian Rockies, including extended trips in the remote Front Ranges of Banff National Park.  He has spent a considerable amount of time in Canada's north, including being (with his family) on the second commercial raft trip down the Nahanni River after it was designated as a national park, in 1973.  More recently, Fitch has traveled along the west coast of Greenland and through the eastern portion of the Northwest Passage.  He has a particular love of Yukon, having hiked the Chilkoot Trail and spent time in Whitehorse, Dawson City, Watson Lake, and more remote communities such as Beaver Creek and Ross River.
In 2009 he was nominated a Fellow of the Royal Canadian Geographical Society. He joined the Society's Board of Governors in 2011 and became President in 2016. He completed his second term as President in November 2022 and remains on the Board as immediate Past President.