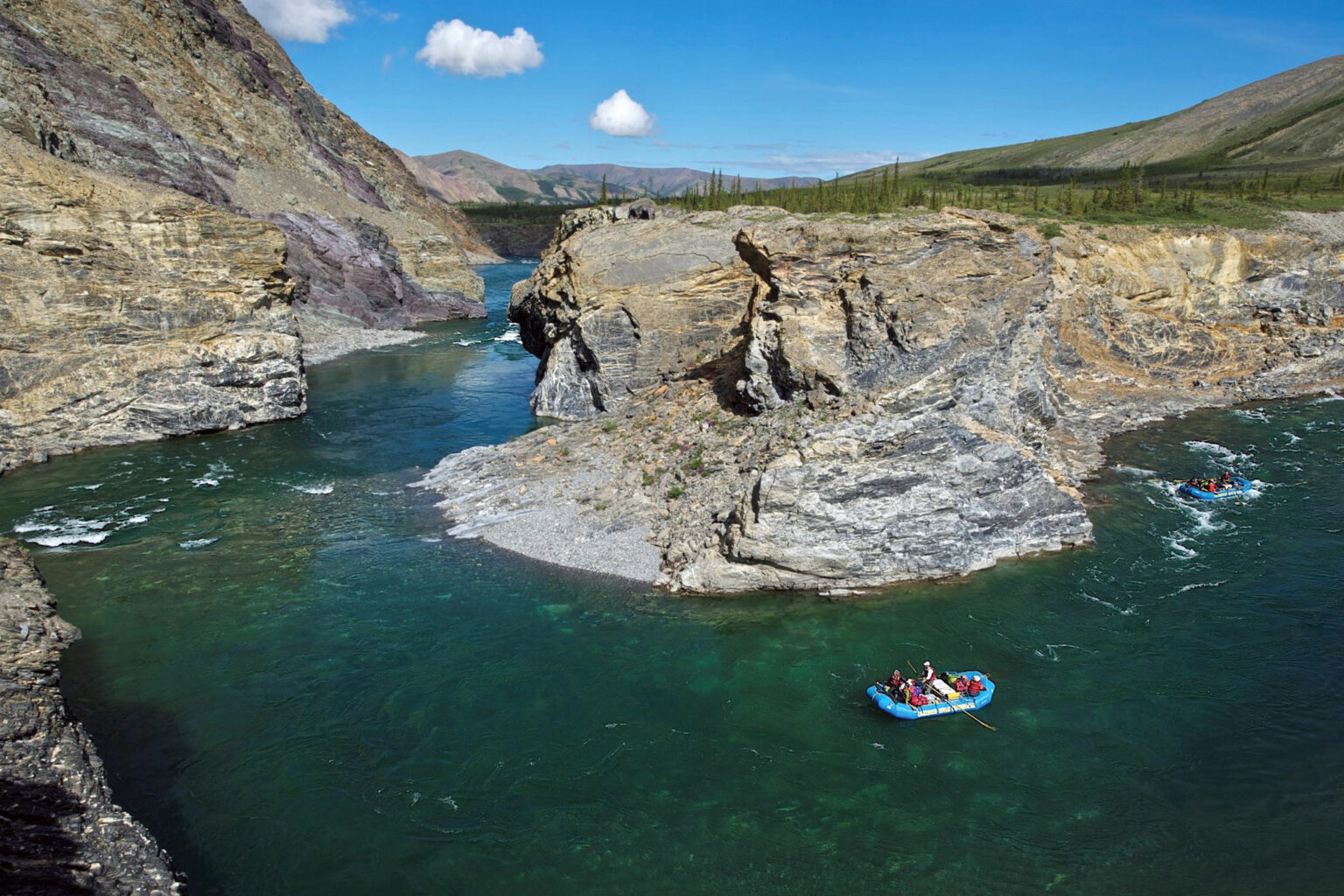 Departing June 26, 2024
Join us on an incredible rafting journey down the Firth River for an enchanting, scenic passage to the arctic tundra plains and the Beaufort Sea. 
The Firth River connects the British Mountains to the Arctic Ocean, lies deep within the northern Yukon, adjacent to Alaska, and bisects Ivvavik National Park. Issuing forth from the north-western corner of the Yukon, the Firth River embraces a spectacular natural region on the continent's north slope and is the core of Ivvavik National Park. The river flows from the British Mountains on the Alaska/Yukon border, north to the Beaufort Sea, and is incised into a spectacular canyon for half its length.  The valley hosts a range of habitats from tundra meadows to rich bench lands, and from rocky alpine ridges to lowland delta and coastal lagoon. A variety of wildlife species live in or migrate through the Firth valley – musk oxen, Dall sheep, grizzly bear, wolverine, wolf, gyrfalcons, rough-legged hawks, snow geese and tundra swans to name a few. Join us on this spectacular once-in-a-lifetime journey.