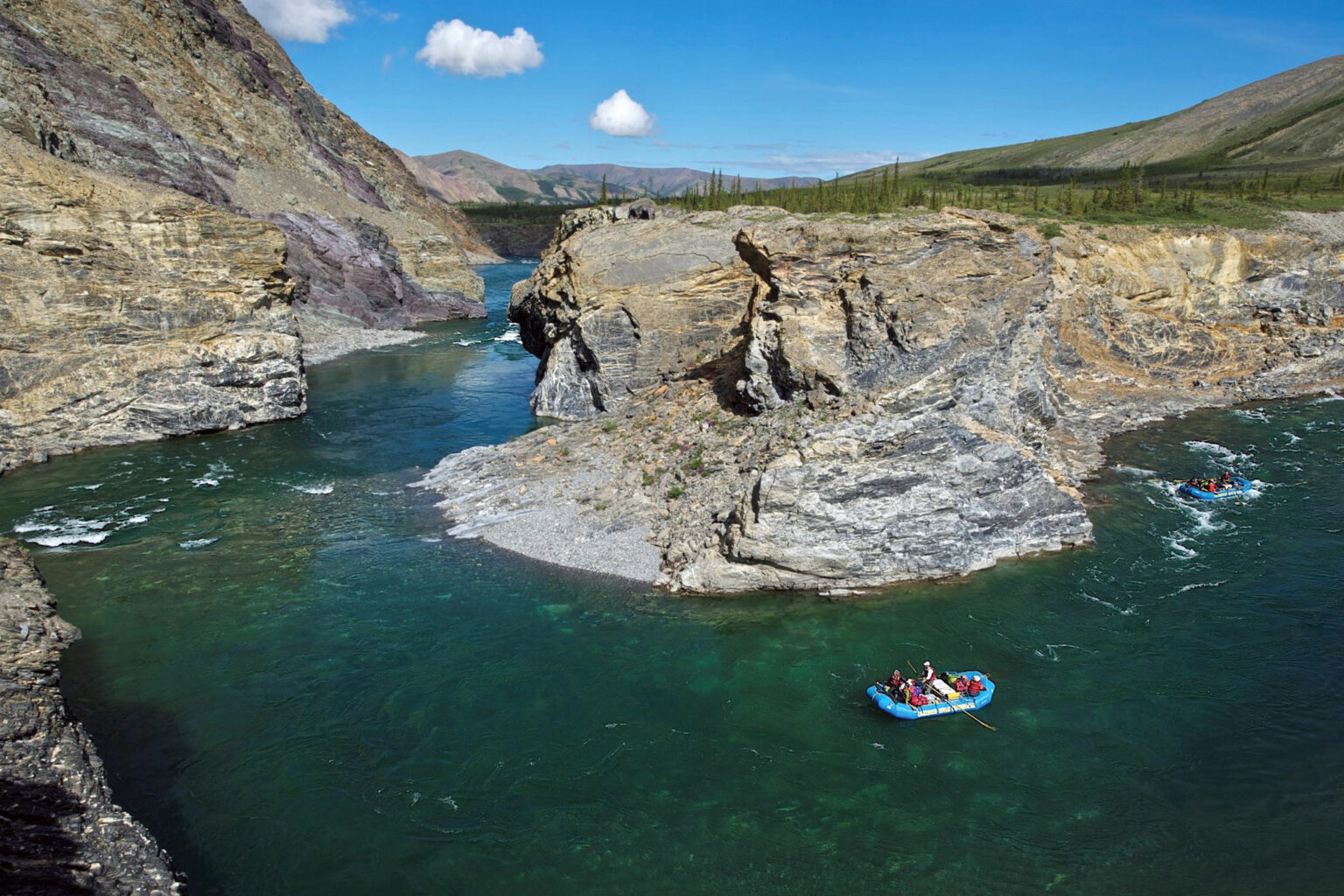 Departing June 26, 2023
Join us on an incredible rafting journey down the Firth River for an enchanting, scenic passage to the Arctic tundra plains and the Beaufort Sea. 
The Firth River connects the British Mountains to the Arctic Ocean, lies deep within the northern Yukon, adjacent to Alaska, and bisects Ivvavik National Park. Issuing forth from the northwestern corner of the Yukon, the Firth River embraces a spectacular natural region on the continent's north slope and is the core of Ivvavik National Park. The river flows from the British Mountains on the Alaska/Yukon border, north to the Beaufort Sea, and is incised into a spectacular canyon for half its length.  The valley hosts a range of habitats from tundra meadows to rich bench lands, and from rocky alpine ridges to lowland delta and coastal lagoon. A variety of wildlife species live in or migrate through the Firth valley – musk oxen, Dall sheep, grizzly bear, wolverine, wolf, gyrfalcons, rough-legged hawks, snow geese and tundra swans to name a few. Join us on this spectacular, once-in-a-lifetime journey.
Meet your RCGS Travel Ambassadors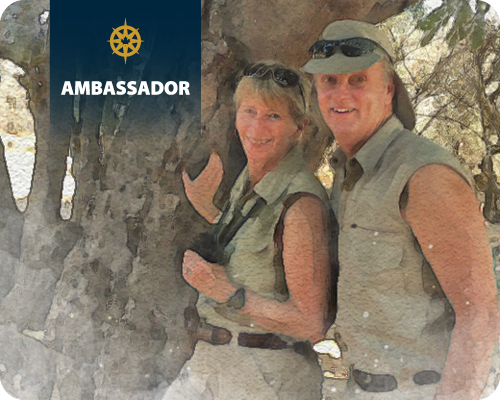 Brian and Dee Keating
Brian and Dee have been leading wilderness adventures with small groups for nearly four decades, traveling to all seven continents. For the past decade, they have been on the road for up to half of the year. Both have had a lifelong keen interest in the biological world, and their expeditions have all focused on nature. In fact, they initially met working as naturalists in Southern British Columbia. Brian was keen on birds, Dee on botany, and the rest, as they say, is history. 
Dee pursued a career in medicine, working as a family doctor for 25 years. She balanced her time between looking after patients and leading trips with Brian. She retired 10 years ago to work full time with him on pursuing their nature guiding lifestyle.
Brian's 30-year career at the Calgary Zoo was split between being the Director of Education and Director of Conservation. For over 20 years, he was a part-time Adjunct Assistant Professor of Anthropology at the University of Calgary. Presently, he's the owner of goingwild.org and co-producer of greatBIGnature.com.
Brian is a weekly guest naturalist on Calgary's CBC Radio, and for many years, was a regular guest on the Discovery and Canadian National Geographic channels, using much of his own wilderness adventures and wildlife films to tell stories about the value and importance of nature. He's in high demand as an international speaker, presenting at some 40 events a year.
Brian and Dee look forward to sharing their natural history expertise with you!