Salish Sea Expedition with Canadian Geographic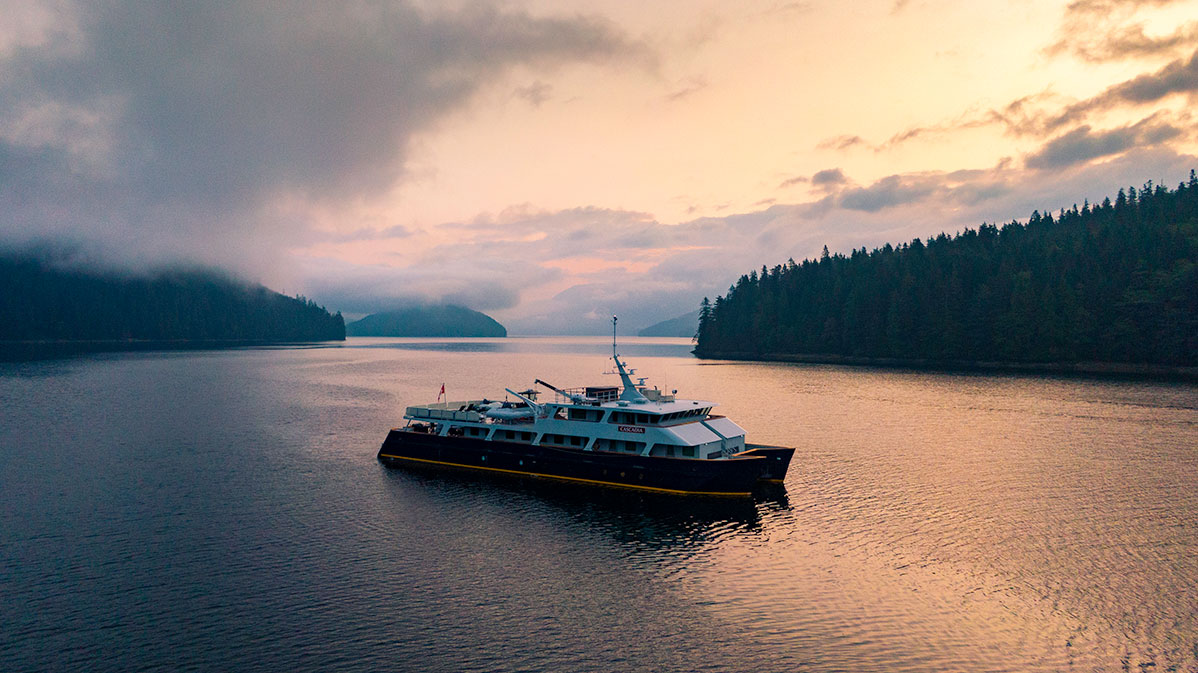 Departing April 14, 2023
Join us for a profound odyssey through the Salish Sea's history and natural wonders, in peak wildflower and wildlife season. While this is the place where Canada's Pacific history began, this trip goes deeper, into Coast Salish history that's existed since time immemorial.
On this special trip with Canadian Geographic Adventures, you'll explore this cross-boundary region that is gaining international attention. On a 5-day expedition cruise, you'll visit remote, natural and historic islands that are off the ferry routes and that most never get a chance to see. You'll learn of Canada's history in the region, as well as the history that's existed far longer, the Coast Salish history, and explore the area's many natural wonders.
Here, snow-capped mountains in southern British Columbia and Washington State ring an inland sea, full of intricate waterways that wind among hundreds of warm islands. Upwelling creates food for the inhabitants of a rich marine world: mammals, seabirds, fish and others.