Haida Gwaii with Canadian Geographic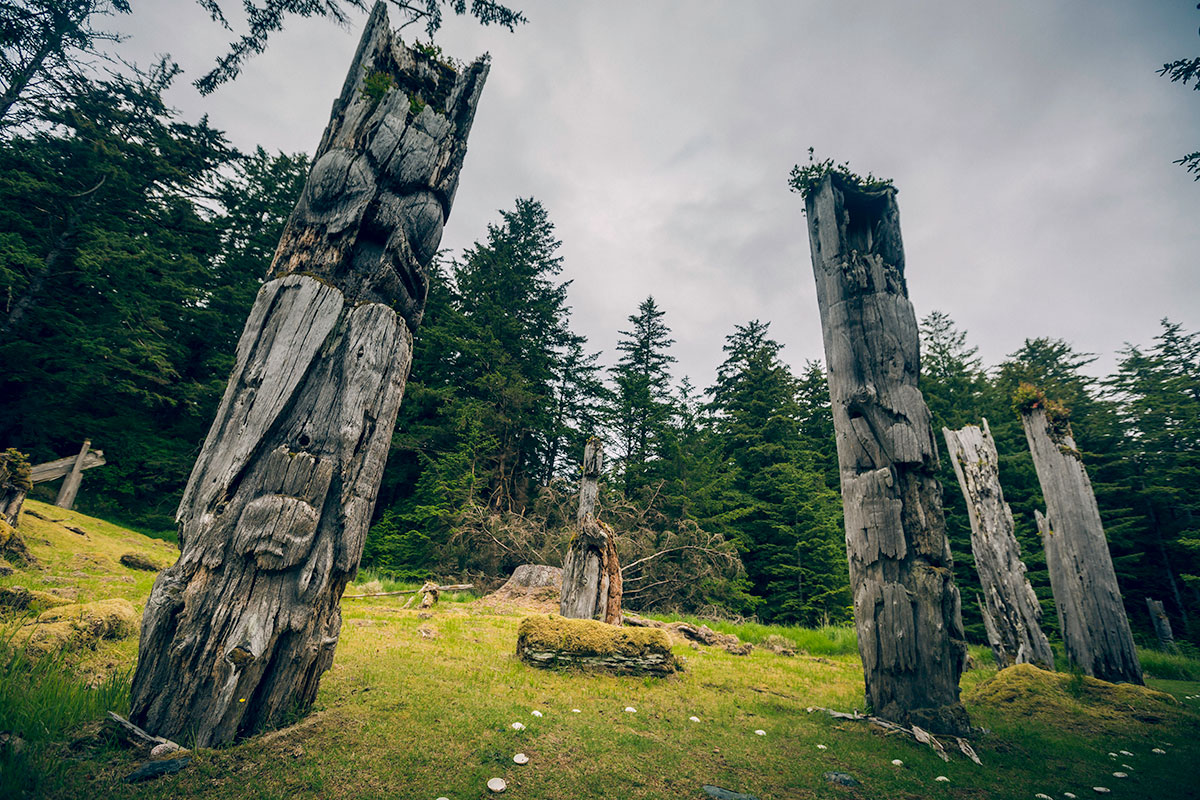 Departing June 6, 2023
Haida Gwaii is a must-see destination for those who love wildlife, far-flung places and/or northwest coast First Nations culture. This cruise explores it all – from rich intertidal life to lush rainforests, hot springs to Haida village sites, including UN World Heritage Site SGang Gwaay. You will be personally guided on your journey by cultural expert Gaajiiaawa-Linda Tollas. The small size of our ships means you'll have one-on-one time with our other expert guides and Haida resource people. Linda is of the Skedans Raven clan and lives in Skidegate, Haida Gwaii. Having lived most of her life in Haida Gwaii, she's both a seeker and sharer of her ancestral knowledge, realized through a decade-plus tenure educating on Haida culture as a Cultural Heritage Interpreter with Gwaii Haanas National Park Reserve and Haida Heritage Site. Linda has also guided hikes of the forests and presented evening slide shows to visitors, as well as delivering educational and interactive programs to all schools in Haida Gwaii.
Meet your RCGS Travel Ambassadors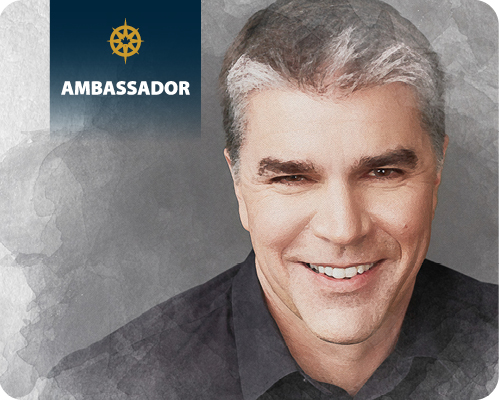 David Gray
With three decades of experience as a journalist, CBC Radio host David Gray has filed stories from around the world, focusing on Europe and North America. Based in Calgary, David is an avid adventurer, diver, skier, and cyclist. 
David, a Fellow of the RCGS, has travelled by sea with the RCGS in the Eastern Arctic and Atlantic Canada (including a particularly memorable excursion to Sable Island). He also hosted a conversation with a prestigious panel of Indigenous leaders at the 2018 Fellows Dinner at the National Arts Centre in Ottawa, and a more informal gathering of Western-based Fellows at McDougall Centre in Calgary.
Whether it's skiing from the heights of the Chic-Choc Mountains down to the shores of Gaspe, kayaking Johnstone Strait with the orcas of Robson Bight, or hiking the ridges of the Bugaboos above the glaciers of the Purcells, David has a deep passion for Canada's wild spaces. He is an amateur ornithologist and former park naturalist, with a growing passion for photography.
His documentary work has won several national and international awards and he is a frequent guest host on well known CBC radio programs such as As it Happens, Sunday Edition and Cross Country Checkup, and his daily morning program The Calgary Eyeopener is currently among the top-rated local radio shows in the country. 
In his spare time, he performs with Calgary band Sweet Potato. David and his wife Kim have two children.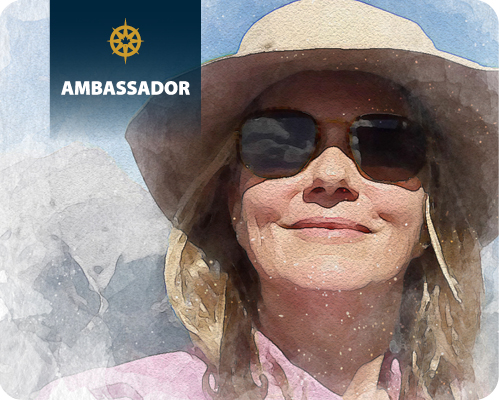 Kim Gray
After graduating with a Master of Journalism degree from Carleton University, Kim Gray spent two decades working as a traditional journalist in newspapers, television and radio throughout Canada. On July 1, 2011, she turned to travel publishing, co-founding the nationally celebrated travel blog Toque & Canoe, a quality digital magazine that explores travel culture in Canada and beyond.
For the past dozen years, Kim has been championing transformative travel experiences from coast to coast to coast on CBC radio and in front of an always growing audience at Toque & Canoe, which currently has 35K followers on all of its channels combined.
Her efforts "to make Canada better known to Canadians and the world" led to her nomination as an RCGS Fellow in 2016. She often amplifies RCGS and Canadian Geographic content on her social media channels.
Trips that continue to inspire her? Observing, with Indigenous wildlife guides, a rare spirit bear fishing for salmon on B.C.'s remote west coast. Kayaking with beluga whales in the mouth of Manitoba's Churchill River. Travelling on a small expedition cruise ship with the RCGS to Nunavut, where she would volunteer on board as a Fellow and fall in love with the Arctic Archipelago's jewel-like icebergs.
In 2017, Kim helped develop the inaugural guidebook to Indigenous tourism in Canada with the Indigenous Tourism Association of Canada. She's been covering the growth of this travel sector closely and she encourages all Canadians, as an act of reconciliation, to learn more about this effort and the incredible experiences to be had.
Kim is married to David Gray and they have two wonderful children, Emma and Jackson.