Great Bear Rainforest Photo Trip with Canadian Geographic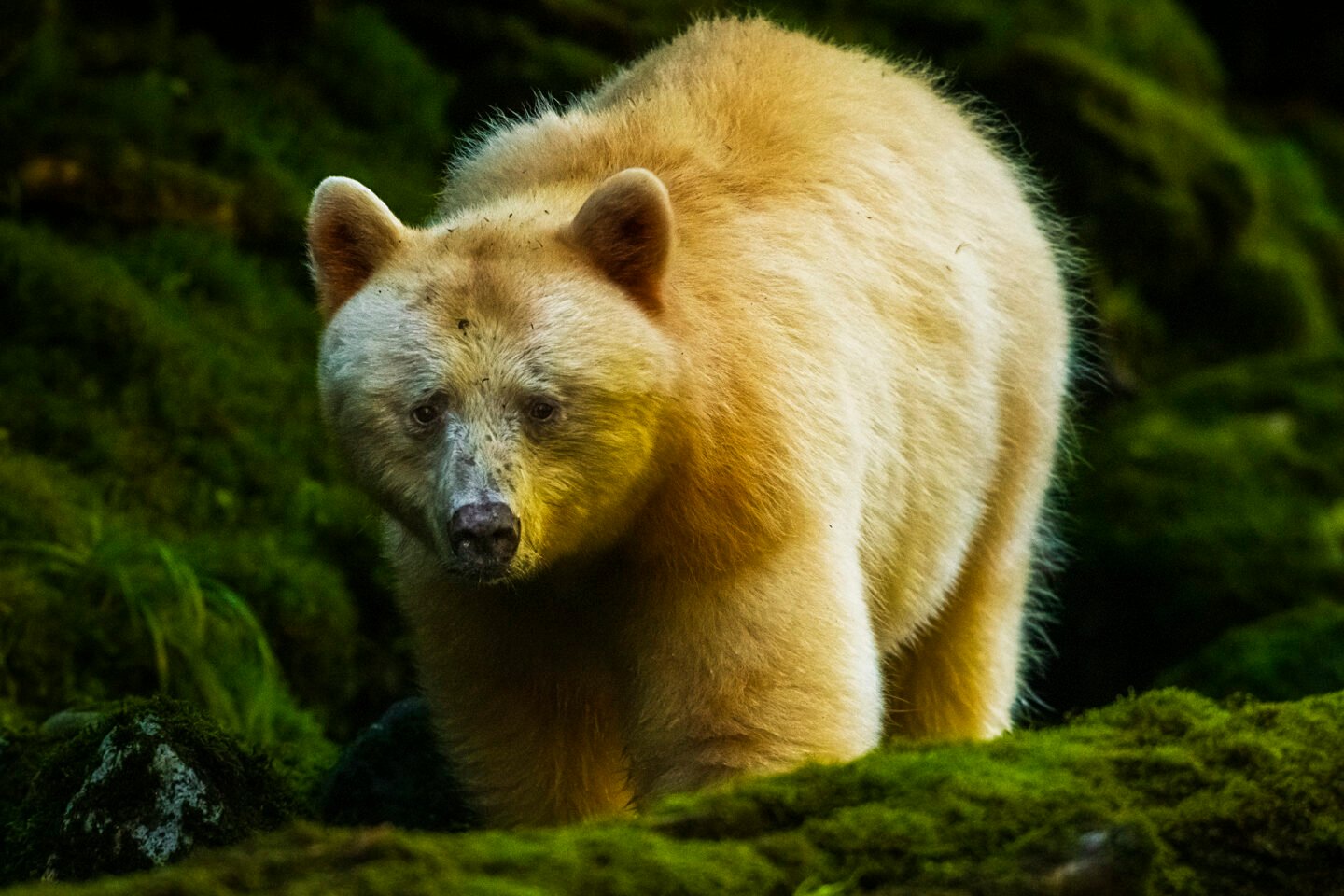 Departing September 3, 2023
Journey into one of Earth's greatest wild places. Robert Kennedy Jr. calls it "the last stand of the great North American rainforest." It is a land of fjords, mountains, rainforests, and great river estuaries. It is home to grizzlies, wolves and the mysterious white Spirit Bear. This special trip with Canadian Geographic Adventures is timed for peak experiences of natural beauty and wildlife. This trip is during the salmon run, when bears and other wildlife are on the coast.
You'll learn photography techniques via lectures and extensive one-on-one tutoring in the field from your Ambassador, Canadian Geographic Photographer-in-Residence Daisy Gilardini. For more than a decade, Daisy has roamed bear country, from her home province's Great Bear Rainforest all the way to Alaska and the high Arctic. During this time, she has documented the challenges facing North America's bears, including black bears, grizzlies, polar bears and of course, our emblematic Spirit Bear.
On this special itinerary with Canadian Geographic Adventures you will explore the same areas as our regular autumn itinerary, but with special extra experiences and benefits from Canadian Geographic Adventures.
Meet your RCGS Travel Ambassadors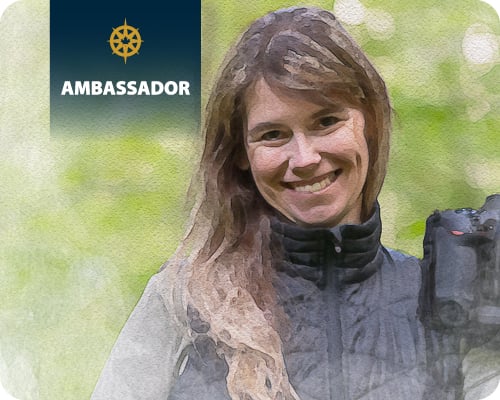 Daisy Gilardini
Daisy Gilardini is a conservation photographer who specializes in the polar regions, with a particular emphasis on Antarctic wildlife and North American bears.
She is a member of the International League of Conservation Photographers (ILCP) and the SeaLegacy Collective, a Fellow of the Royal Canadian Geographical Society and the Explorers Club, a Greenpeace Antarctic Ambassador and a Canadian Geographic Photographer-in-Residence.
Daisy's images have been published internationally in leading magazines such as National Geographic, BBC Wildlife, Canadian Geographic, Nature's Best and Outdoor Photography, among many others.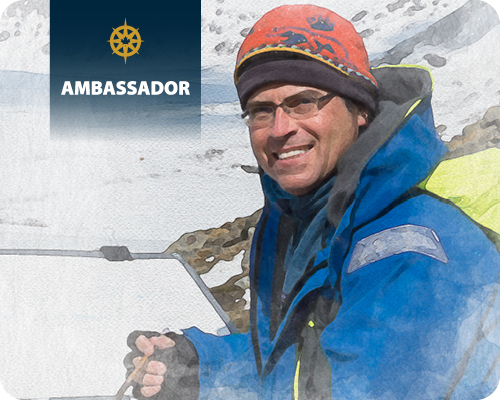 David McEown
Canadian artist David McEown has used the medium of watercolour for the past 30 years to explore and reflect many of this Earth's wilderness areas. His paintings from Antarctica to the North Pole are represented in collections worldwide.
David is a graduate of the Ontario College of Art and Design, and is an elected member of the Canadian Society of Painters in Water Colour. The Society awarded him its prestigious A. J.  Casson Medal in 2005, and again in 2018.
David is a Fellow of the Royal Canadian Geographical Society as well, and is a member of the Explorers Club, a world renowned multidisciplinary professional society based in New York.
A sought-after teacher, David has hosted multimedia presentations conducted workshops for various art societies and museums around the world, with a mind to share his reverence for nature and passion for the creative art of painting.