Alaska Supervoyage with Canadian Geographic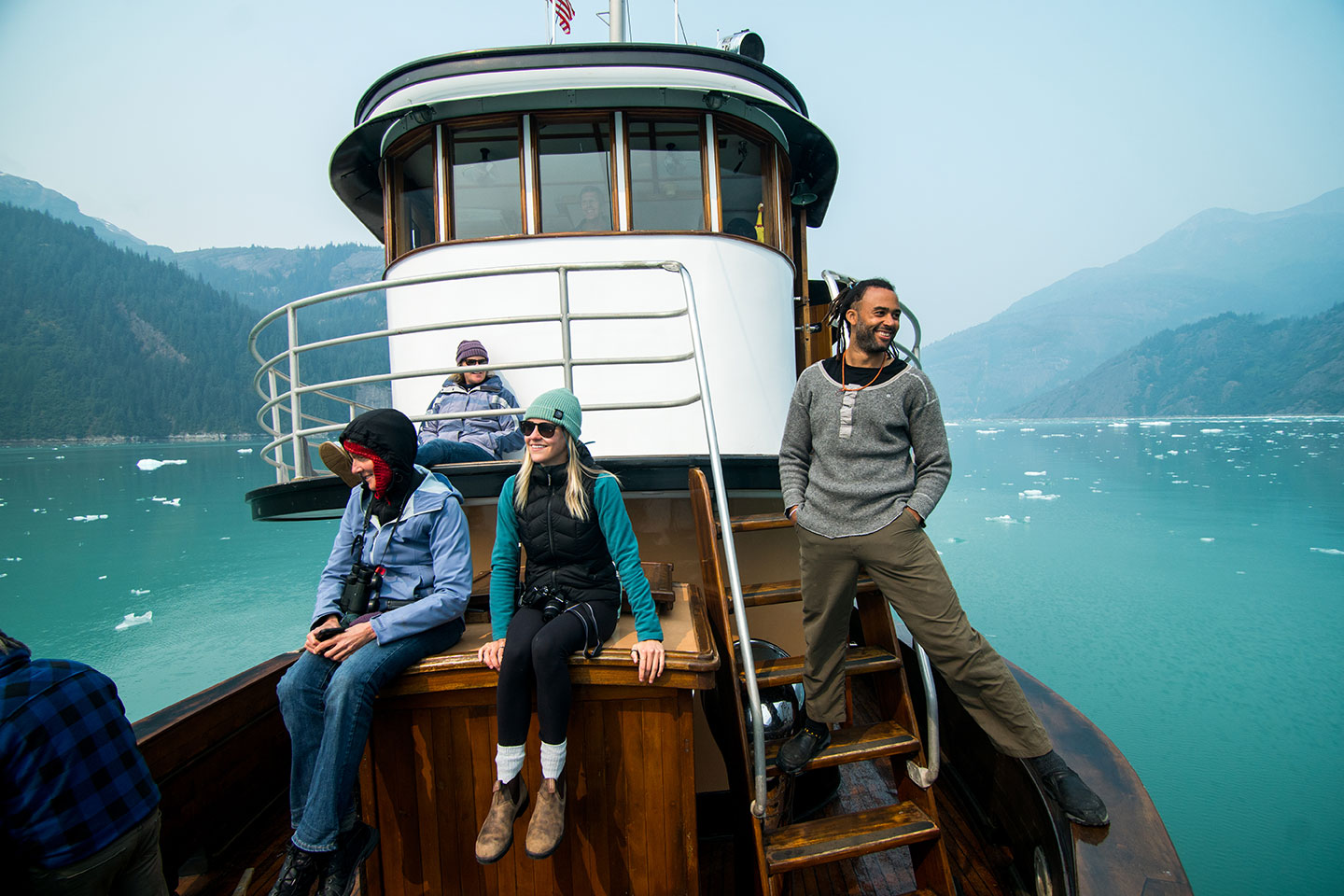 Departing July 26, 2023
A sweeping exploration of southeast Alaska. Fredrick Sound, Endicott Arm, Warm Springs Bay, and Pack Creek to see humpback whales, a tidal glacier, and brown bears. Travel south into the Etolin Wilderness Area, Myers Chuck, and Ketchikan. On this special trip with Canadian Geographic Adventures, you will explore the same areas as our regular supervoyage itinerary, but with special extra experiences, benefits from Canadian Geographic Adventures, and a VIP resource person, Joe Williams. 
Special guest resource person Joe Williams is a Tlingit elder and storyteller who has also been a leader in Alaskan tribal governments. Special experiences available to guests on this trip include one-on-one conversations about Tlingit culture and history, the opportunity for up-close examination of spectacular Tlingit regalia, a workshop on Tlingit moccasins, and a very special private welcome dance by local Tlingit dancers on board the ship.
Meet your RCGS Travel Ambassador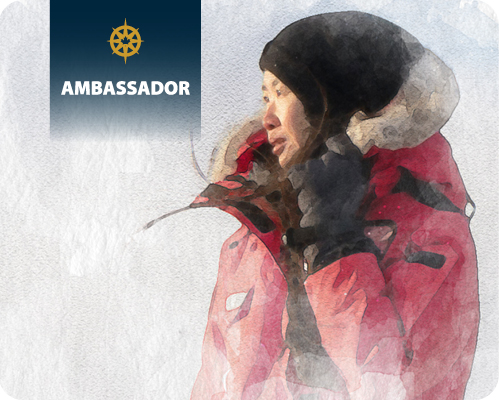 Jenny Wong
Jenny Wong is a visual storyteller who specializes in wild places and wild creatures. She strives to understand the world through science and communicate it through the visual and emotional art of storytelling. Conservation is without a doubt an underlying theme in her work; she is currently exploring the impact of climate change in the Canadian High Arctic.
Photography was never her chosen field of work, but rather something that happened organically. Her camera started out as a paperweight in her travel bag and became the trusted companion through which she shares all her experiences and stories. She specializes in adventure, travel, wildlife, and commercial photography. Currently, her personal passion lies in using her craft to spread awareness about the frontlines and last lines of climate change, the Arctic.
Jenny is a Fellow of the Royal Canadian Geographical Society.