Classic Dolomites with Marlis Butcher

Departing September 16, 2023
Embark on a high-altitude adventure through the Italian Dolomites and experience the joys of small village life in Villabassa. Close to the Austrian border and sandwiched between the spectacular, jagged limestone peaks, Villabassa is the perfect base for this Dolomites walking week. From here we enjoy an excellent choice of routes with the opportunity to relax in comfort at the end of a day's walking. 
We venture into the Fanes-Sennes and Dolomiti di Sesto National Parks for great views of the Tre Cime di Lavaredo. Along the way we also visit numerous open-air museums, reflecting the status of these imposing mountains as the frontline of the fighting between Italy and the Austro-Hungarian Empire in WWI.  
Meet your RCGS Travel Ambassador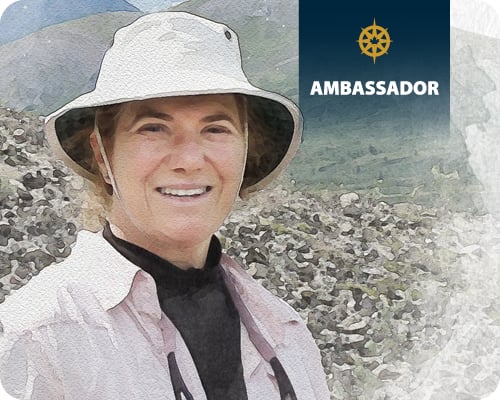 Marlis Butcher
Marlis Butcher is an environmental conservationist, author, and photographer.  She is a Fellow of the Royal Canadian Geographical Society and of The Explorers Club. Based in Ontario, Marlis volunteers on the board of directors of the Royal Botanical Gardens, and served on the board of the Bruce Trail Conservancy protecting the Niagara Escarpment, a UNESCO World Biosphere Reserve. She's a canoeist, kayaker, hiker, cyclist, Nordic skier, world traveller, and a "park bagger."
Marlis is obsessed with getting to (aka "bagging") all the national parks of Canada, and learning about her country. In 2019 she became the first visitor to all 47 Canadian parks. To inspire others to get to know the country, Marlis "shares the park experience" in her book Park Bagger – Adventures in the Canadian National Parks, published in 2021.