Patagonia Birds & Wildlife with Canadian Geographic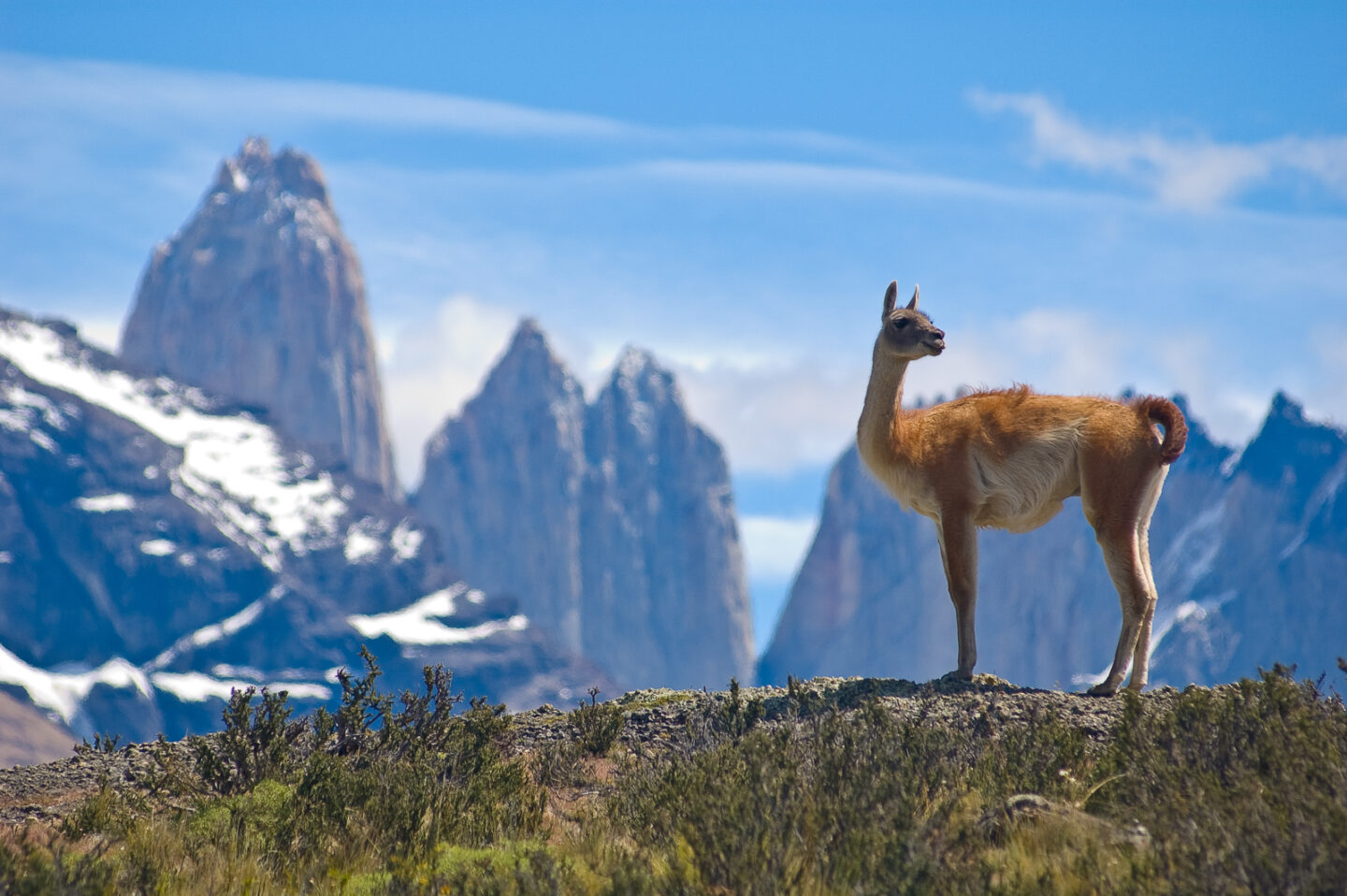 Departing November 2, 2023
Jump on board as we explore untamed Patagonia, where some of the world's most picturesque landscapes are filled with abundant marine and terrestrial wildlife. Southern Chile and Argentina offer exceptional close-up viewing of coastal species such as southern right whales and elephant seals in the area around Peninsula Valdes, while further south one can find king, gentoo and Magellanic penguins in the straits of Tierra del Fuego. As many species of penguins can be found here as one can hope to see on an average Antarctic journey, and even leopard seals are a possibility!
Further inland, we find the best puma (or mountain lion) viewing on the planet. With the impressive Torres del Paine as towering backdrops, we'll be guaranteed to observe and photograph guanacos, rheas, and condors roaming free in their natural settings, and with some patience, we hope to see puma up close. It's springtime in Patagonia and all of the breeding birds will be showing their best. These include austral parakeet, Chilean flamingo, chocolate-vented tyrant, flightless steamer-duck and perhaps the endangered Magellanic plover.
The UNESCO-designated Peninsula Valdes is where orcas haul out on the beach to have a go at elephant seal pups; however, this is a very rare event.
In Argentina we'll enjoy the food and wine culture that this modern destination offers, while in Chile the quaint atmosphere and friendly locals will further enrich our experience.
Overall this is an enjoyable jaunt through a stark and jaw-dropping landscape full of history, culture and of course, wild animals.
Meet your RCGS Travel Ambassadors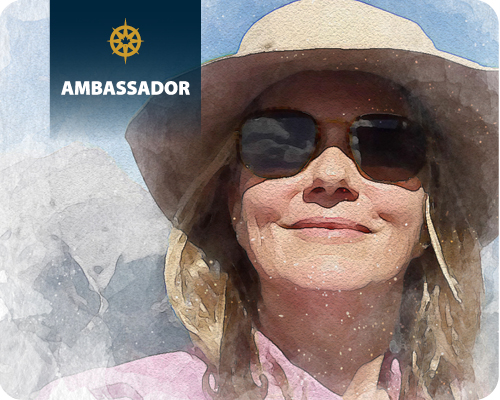 Kim Gray
After graduating with a Master of Journalism degree from Carleton University, Kim Gray spent two decades working as a traditional journalist in newspapers, television and radio throughout Canada. On July 1, 2011, she turned to travel publishing — co-founding the nationally celebrated travel blog Toque & Canoe, a quality digital magazine that explores travel culture in Canada and beyond.
For the past dozen years, Kim has been championing transformative travel experiences from coast to coast to coast on CBC radio and in front of an always growing audience at Toque & Canoe, which currently has 35K followers on all of its channels combined.
Her efforts "to make Canada better known to Canadians and the world" led to her RCGS Fellow nomination in 2016. She often amplifies RCGS and Canadian Geographic content on her social media channels.
Trips that continue to inspire her? Observing, with Indigenous wildlife guides, a rare spirit bear fishing for salmon on B.C.'s remote west coast. Kayaking with beluga whales in the mouth of Manitoba's Churchill River (and maybe swimming with them, too!) Travelling on a small expedition cruise ship with the RCGS to Nunavut, where she would volunteer on board as a Fellow and fall in love with the Arctic Archipelago's jewel-like icebergs.
In 2017, Kim helped develop the inaugural guidebook to Indigenous tourism in Canada with the Indigenous Tourism Association of Canada. She's been covering the growth of this travel sector closely and she encourages all Canadians, as an act of reconciliation, to learn more about this effort and the incredible experiences to be had.
Kim is married to David Gray and they have two wonderful children, Emma and Jackson.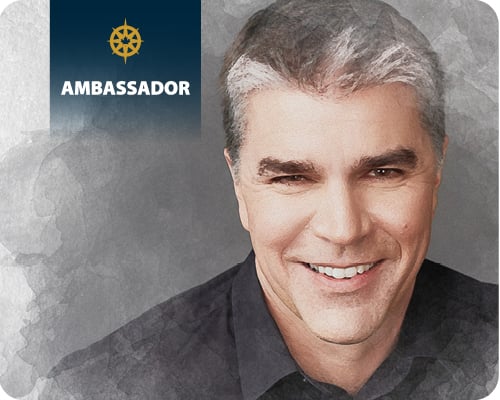 David Gray
With three decades of experience as a journalist, CBC Radio host David Gray has filed stories from around the world, focusing on Europe and North America. Based in Calgary, David is an avid adventurer, diver, skier, and cyclist. 
David, a Fellow of the RCGS, has travelled by sea with the RCGS in the Eastern Arctic and Atlantic Canada (including a particularly memorable excursion to Sable Island). He also hosted a conversation with a prestigious panel of Indigenous leaders at the 2018 Fellows Dinner at the National Arts Centre in Ottawa, and a more informal gathering of Western-based Fellows at McDougall Centre in Calgary.
Whether it's skiing from the heights of the Chic-Choc Mountains down to the shores of Gaspe, kayaking Johnstone Strait with the orcas of Robson Bight, or hiking the ridges of the Bugaboos above the glaciers of the Purcells, David has a deep passion for Canada's wild spaces. He is an amateur ornithologist and former park naturalist, with a growing passion for photography.
His documentary work has won several national and international awards and he is a frequent guest host on well known CBC radio programs such as As it Happens, Sunday Edition and Cross Country Checkup, and his daily morning program The Calgary Eyeopener is currently among the top-rated local radio shows in the country. 
In his spare time, he performs with Calgary band Sweet Potato. David and his wife Kim have two children.