Newfoundland Birding with Canadian Geographic
June 6, 2023
Seabirds are diverse; along with black guillemots, Eagle-Eye's Newfoundland birding tour offers a remarkable diversity of spectacular scenery unlike anywhere else in North America. Nature abound. Fabulous seabird colonies dot the Avalon Peninsula – thousands of northern gannets, Atlantic puffins, black-legged kittiwakes and murres, with lesser numbers of razorbills and black guillemots, are nesting at this time. Caribou and moose are often photographable along the roadsides. Landbirds include such interesting species as gray-cheeked thrush, boreal chickadee, blackpoll warbler, crossbills, and rock and willow ptarmigan. We spend three days in Gros Morne National Park, a stunningly beautiful area of mountains, fjords, sand dunes and wetlands.
Meet your RCGS Travel Ambassador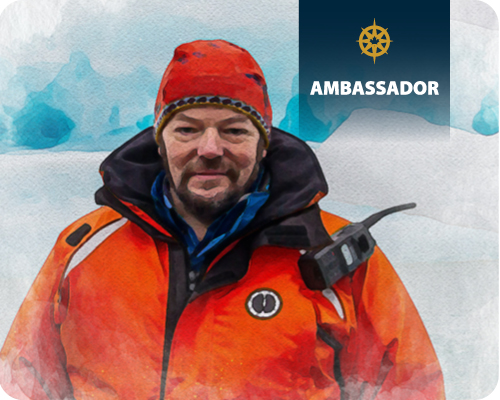 Russell Potter
Internationally known for his books and lectures about the lost Franklin Arctic expedition of 1845, Russell Potter has been researching the history of the expedition and those who searched for it for more than 25 years. Among his books are Arctic Spectacles: The Frozen North in Visual Culture (2007), Finding Franklin: The Untold Story of a 165-Year Search (2016), and (as editor) May We Be Spared to Meet on Earth: Letters of the Lost Franklin Arctic Expedition (2022). He is a Fellow of the Royal Canadian Geographical Society, a member of the Arctic Institute of North America, and teaches at Rhode Island College in Providence, Rhode Island (USA).