Halfway Lodge & Allenby Pass — June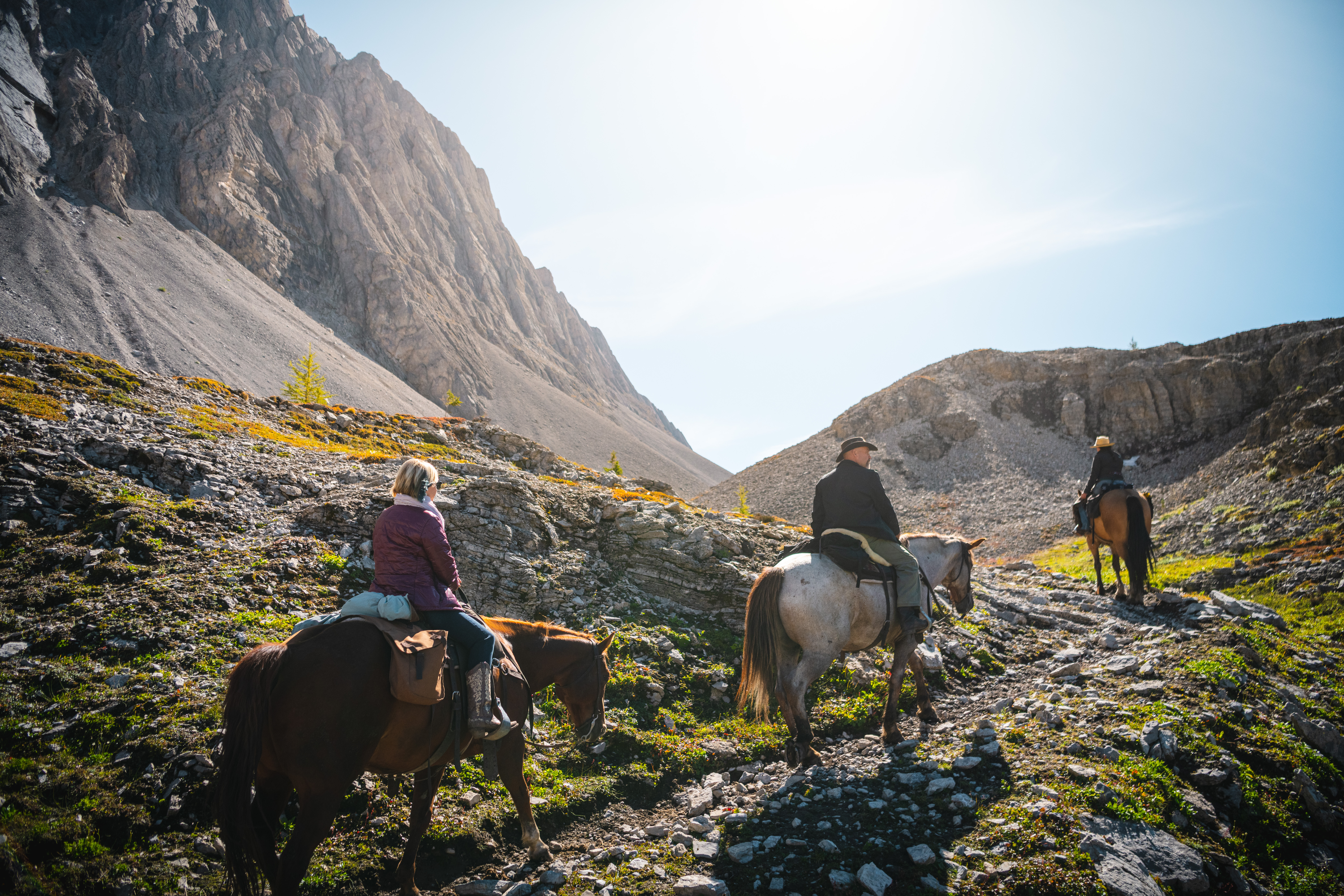 5 nights
Departing July 4, 2024
Sky-piercing mountains stretch out across the landscape, their peaks crusted with ice and snow. The air is cool and fresh. And best of all, there's an almost zen-like quiet out here. This is a typical day on the trail when you join our 6-day Halfway Lodge horseback adventure. You'll pass by the shimmering waters of the Bow River, travel along a historic pack trail and then ride up Allenby Pass, where jagged rock formations line the route.
And although you do climb to an elevation of 8,100 feet on this trip, the terrain is gentle for the entire way. And for all the rugged scenery that surrounds you on this trek, the adventure itself is far from 'roughing it.' Unwind in rustic luxury at the spacious Sundance Lodge and later at the cozy Halfway Lodge – both are quintessential mountain cabins boasting comfortable beds, a crackling fire and some of the most delicious backcountry cuisine you'll ever try.
Meet your RCGS Travel Ambassador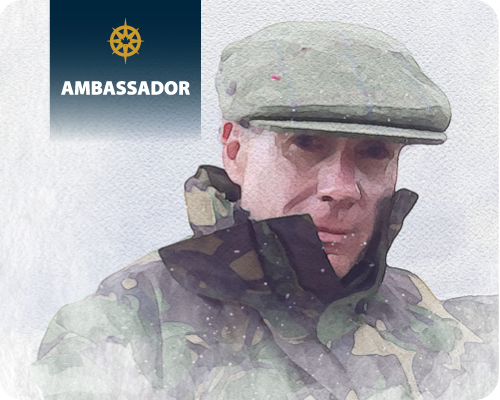 BRIAN HODGSON
A native Albertan, Brian Hodgson of Edmonton was an Intelligence Officer with the Canadian Security Intelligence Service (CSIS) fox six years serving in the Service's Counter Espionage, Counter Terrorism and Security Screening Branches. He left CSIS 1992 to become the Sergeant-at-Arms and Director of Visitor, Ceremonial and Security Services Legislative Assembly of Alberta.  
Lieutenant-Colonel Hodgson commanded his regiment, which is split amongst Edmonton, Medicine Hat, and Lethbridge from 1996 to 2000. In 2004 he volunteered to deploy to Afghanistan. 
In 2008 he was elected as a Fellow of the Royal Canadian Geographical Society and in 2009 was elected as a Governor (board member). In 2020, he was awarded the Society's Joseph-Elzéar Bernier Medal. He now sits on the RCGS Nominating Committee. Brian also has received the Canada 125 Medal, Queen Elizabeth's Golden and Diamond Jubilee Medals and the Alberta Centennial Medal.
His interests are varied and include polo, cycling, travel, skiing (he competed in the oldest and longest amateur downhill ski race in the world, the Inferno, at Murren, Switzerland), fly-fishing, bagpipes, reading and anything to do with horses and the family ranch. He holds a skeleton sled competitors' licence and has raced at the Calgary Olympic Park, at the Cresta Run, St. Moritz in Switzerland, and has represented his regiment in international show jumping competitions in the UK on numerous occasions. Brian is also a freelance writer. His numerous articles and book reviews have been published in the National Post, the Edmonton Journal, and the Calgary Herald.