Out of the Northwest Passage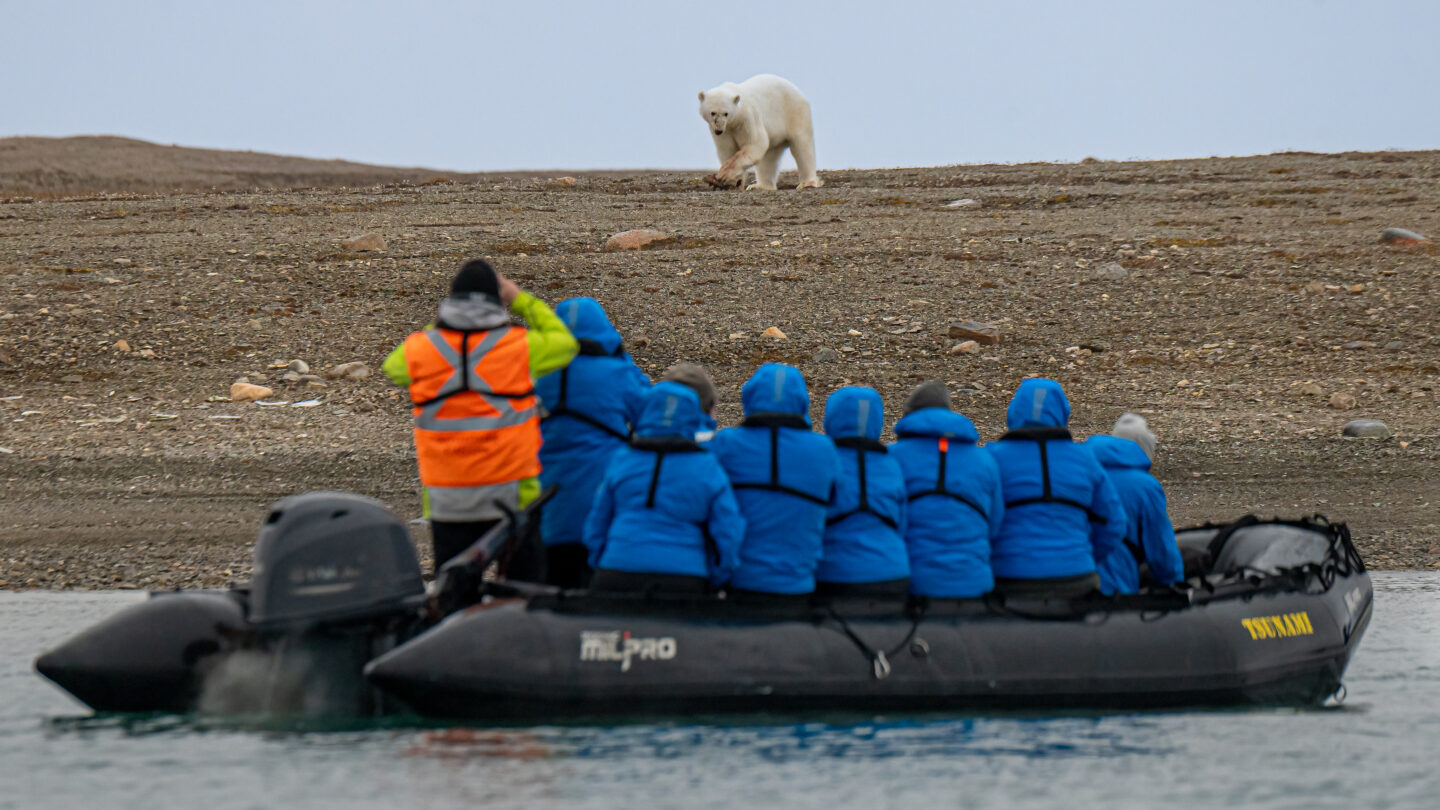 Departing September 01, 2024
Sail through one of the world's most celebrated ocean routes and witness breathtaking icy landscapes alongside knowledgeable Inuit cultural educators and expedition experts.
Travel through Inuit Nunangat — the ice, water, and lands of Inuit—and take the opportunity to learn from Inuit in their homeland, gaining a better understanding of the daily lives of the regions you visit.
Search for rich Arctic wildlife — polar bears, muskoxen, narwhals, belugas, and walruses in the unique and protected habitat of Tallurutiup Imanga. 
Discover the beauty of Ilulissat Icefjord as you hike along the boardwalk and cruise among awe-inspiring icebergs. Visit unique cultural and historical sites, including Beechey Island National Historic Site, where you can pay your respects at this haunting memorial to Sir John Franklin's ill-fated expedition. 
Every day is a new adventure when sailing through the Northwest Passage—whether it's engaging in learning, hiking, photography, birding, or exploring archaeology.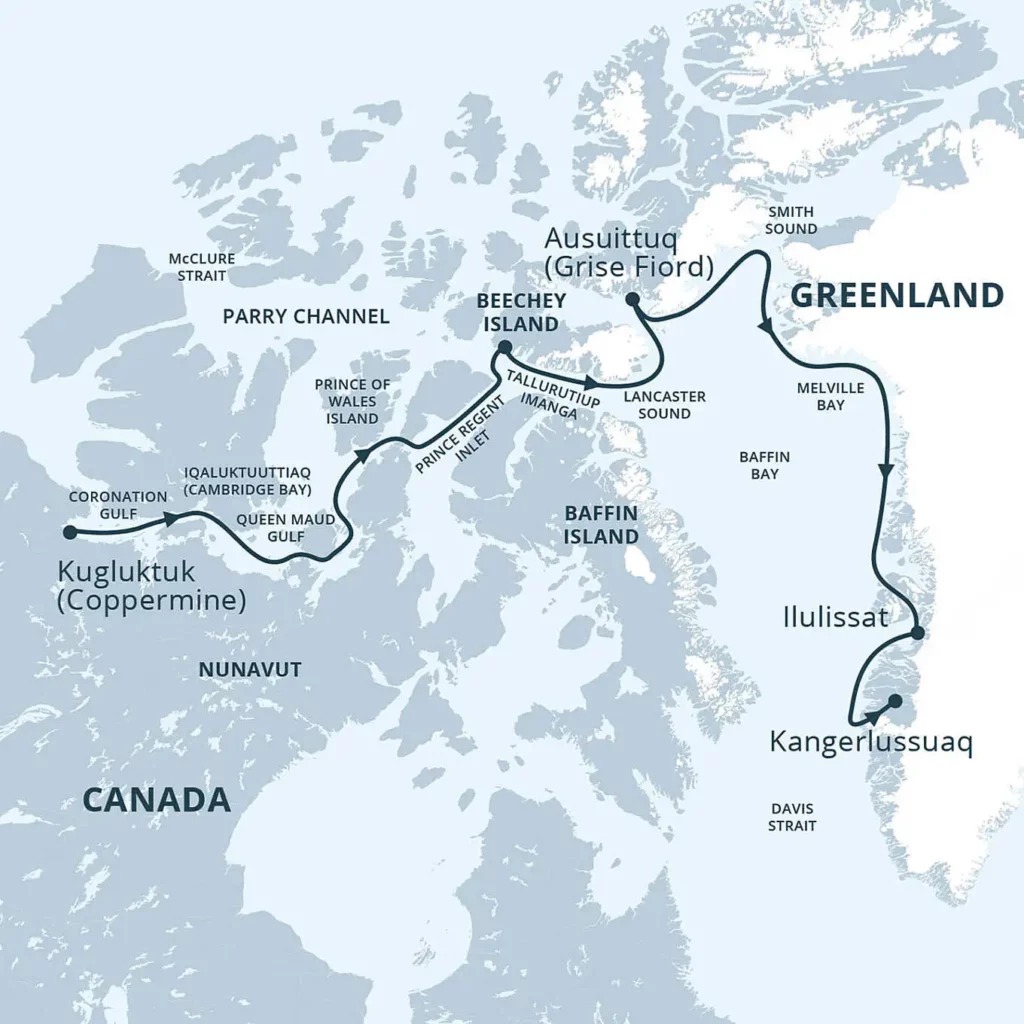 Day 1: Kugluktuk (Coppermine), NU, Canada
Day 2–4: Kitikmeot Region
Day 5: Prince Regent Inlet
Day 6: Beechey Island
Day 7–8: Tallurutiup Imanga (Lancaster Sound)
Day 9: Ausuittuq (Grise Fiord), NU
Day 10–11: Smith Sound
Day 12: At Sea
Day 13–14: Northwest Greenland
Day 15: Ilulissat
Day 16: Sisimiut
Day 17: Kangerlussuaq, Greenland